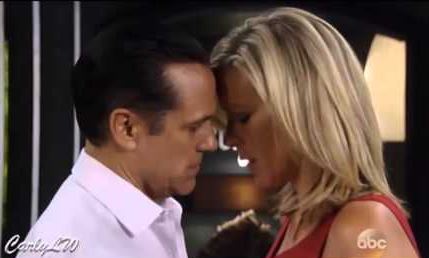 General Hospital fans are excited about what is to come this week. There is a load of stuff going on that people want to know more about, and it's going to prove very interesting. For one, Carly and Sonny are going to take off to his private island. But we hear this is not a happy trip. While they're making up and seemingly good, they seem to have more issues than they realized. We hear they are headed this way to get their divorce in order. Are they really going to go through with it?
While they are off, Jason desperately needs to get in touch with Sonny but cannot. He needs to get to the island, but as he prepares to leave it all goes wrong. Sam loses it. She cannot handle him leaving her once again to go save Sonny when she knows he is perfectly capable of saving himself. She's not happy, and she's going to throw a fit unlike any other fit you've ever noticed. It's not going to be a very pretty situation.
The good news is that Jason will be able to save Sonny's life. We just don't know if it will be from afar or if he is going to defy what Sam wants to make time to handle this business on his own. Either way, Sonny and Carly will be fine. We wish we knew who this enemy is, but we don't know yet. We will find out this week, we presume.