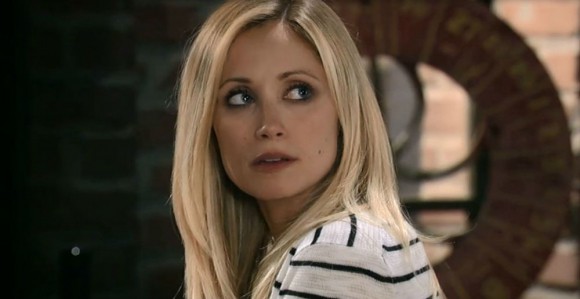 As the old saying goes, "all's fair in love and war," and this is something that Lulu is about to learn yet again. Lulu has been having a rough time lately, and it's hard to feel sorry for her since most of the trouble she's been having has been a result of her own poor decision-making. Although it may seem like Lulu got off easy thanks to Johnny taking the fall for their plot against Valerie, Lulu's karma is definitely coming back around – and it's going to happen quicker than she could have ever imagined. According to spoilers, Lulu is going to try — and fail — to win Dante back. She's going to think that sex will be the answer to the problem, but of course it's not going to be that easy.
After all, Dante is still not over the idea that Lulu and Johnny were having an affair, and when Lulu attempts to seduce her husband, he isn't going to go along with it. Rejection is always hard to deal with, but when it comes from someone you really love it can be crushing. Not only is Dante going to reject Lulu's sexual advances, but he's going to make it known that he doesn't really want anything to do with her. Of course, this is going to send Lulu into a downward spiral, and it's also going to let her know that her marriage is done. Sure, it should have already been obvious, but it's clear that she was still holding on to some sort of hope. When is Lulu going to learn that playing with people's emotions usually doesn't end well?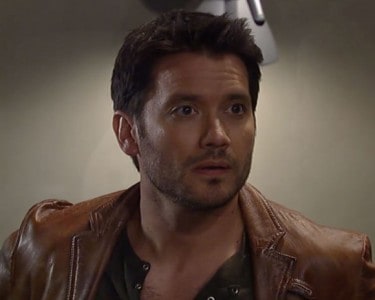 However, as usual, Lulu won't stay down for long, and she'll run to Dillon for support. Since Dillon already has feelings for Lulu, and has been hoping for a chance with her for a while, he's going to jump at the opportunity. There's nothing better than finally getting an opportunity that you've been waiting for, but sometimes the things you want don't turn out to feel as good when you get them. This could very well be the case with Lulu and Dillon. Lulu has made it very clear that she doesn't really care about anyone's feelings other than her own, and she might just be using Dillon as another pawn in her grand scheme. She may be enjoying her time with Dillon, but it's unlikely that she will return the feelings that he has for her. Plus, her sudden 'interest' in Dillon is only going to continue to drive a wedge between her and Dante. He's already sick of her games, and to him, she's just playing another one. If he had any doubt in his mind that ending his marriage with her was the wrong thing to do, seeing her with Dillon will confirm that he made the best choice. Who knows how things between Lulu and Dante would have turned out if they both weren't looking for attention outside of their marriage?
With that being said, Dante may be setting up to try his luck with Valerie again. She said she wanted to be left alone, but that might not be the case.
If Dante and Valerie find a way to get back on track, Lulu definitely won't be happy about it. In fact, she may even come up with another ridiculous revenge plot to get them both back. She hasn't had much luck in the past, but that certainly won't stop her. Once her feelings get involved anything is possible and everything is fair game.
It's always said to see a marriage end, but you've got admit that it's been a long time coming for Lulu and Dante. It would be great if the two could just go their separate ways without turning everything into a big mess, but of course, that's not going to happen.
Tune into General Hospital Monday through Friday at 2PM EST on ABC.
images via enstarz.com
Tell us what's wrong with this post? How could we improve it? :)
Let us improve this post!