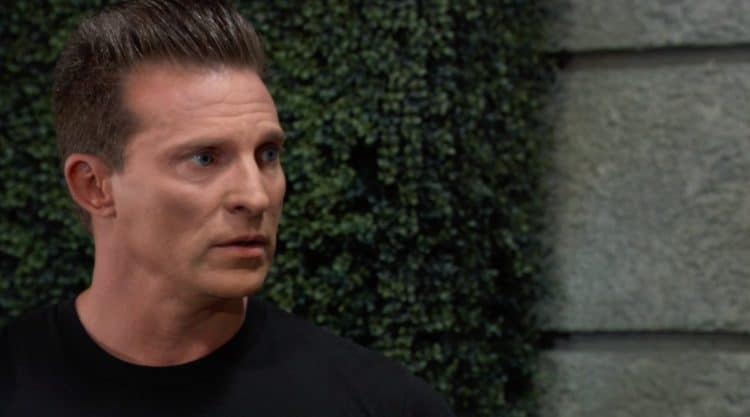 General Hospital fans aren't surprised when we have a sudden memory of someone who was here a long time ago. Let's be very honest. This show has been on the air for a very long time. When you're on the air for decades at a time, you see a lot of people pass through. Some come and go quickly, and some come and go and are there for a long time. Others are not there for a long time, and some are just there for a moment. However, it's easy to forget when someone was on the show, but that does not mean that you did not love them or think that they did a marvelous job. In fact, some of the very best people on this show have been some of the very best actors on television, and yet here we are currently being reminded that they were on the show even though we all forgot. So, let's talk about who we forgot even though we loved them.
Scott Clifton
You guys. He's the lovely and talented Liam Spencer on the Bold and the Beautiful, and we cannot deny his television talent. Yet we bet most of you forgot — much like we did — that he was ever part of this show. Are we proud of that? No. Are we questioning that at all? Maybe a bit, but we are also going to figure this out on our own. Right now, we are all thinking of him as Liam, but he was also Dillon Quartermaine. It's not like he was just some kid who wasn't a big part of the show. He was a huge part of the show, and he was all about it for a long time. He was here for most of the 2000s, and we all just forgot. Actually, you know what? We are going to blame it on the facial hair. He didn't have it on General Hospital, but he does on B&B. That's what it is. We simply did not recognize him. We're sticking to that one.
John Reilly
So, what hasn't he been on? The simple fact that he's been in almost everything that ever aired on television should mean that we are not surprised he was here, right? Honestly, though. He was part of the "Melrose Place," cast and the "Beverly Hills, 90210," cast and the As the World Turns and Days of Our Lives and Passions and so much more, and we cannot forget that. Yet, here we are forgetting the decade long work he did in Port Charles as Sean Donely. He was Robert Scorpio's very best friend, and he had one of the hottest romances in the world — with Tiffany Hill. It was something that they were so good at that they became a super couple. Perhaps it's telling how long ago the 90s really were that we've forgotten him.
Stephen Nichols
When he was Stefan Cassadine, we didn't think anyone in the world would ever do a better job at anything than he had done on Days of Our Lives as Patch or here as Stefan, but we all know he really is Steve on Days of Our Lives. This is not to say he was not fabulous here, but he was just so fabulous there. So, this is one of those "oops" situations in which we just forgot. So, here we go — he spent some time on the show playing this guy for a long time, and he also got to star here with his on-screen lady love, Mary Beth Evans, who plays Kayla on Days. They were both here at the same time, and we have managed to forget that either of them were ever here. Perhaps this has something to do with the fact that they were not romantic interests with one another in Port Charles like they were in Salem, or perhaps it's just that they are so darn good over there that we forget that they could ever be anywhere else doing anything even remotely as good as they do there? Could that be what it is? And can we see some of their old episodes while we are at it?