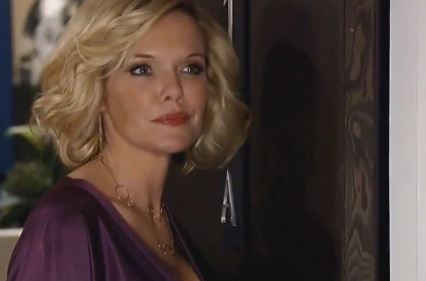 General Hospital fans never know what might happen when they stop and look around, and that is half the beauty of their lives. Ava has been dealing with her own issues and working through her own problems in the past few weeks, and we think she might be working through them once and for all. She's been of the opinion she is a monster. Her face is a mess, she did some horrible things, and she's got some people after her who hate her and only want the worst for her. But she also has a man after her for other reasons. Griffin has feelings for her, but she will not allow him to get close.
She's got feelings for him, too, but she can't get past how she feels about herself. She feels that she is a monster and she's unlovable, but he seems to disagree with her. Will she eventually let him in and focus on helping herself get better?
He wants her to, but she has to get past her own issues. She's not going to find this an easy task. She's got so much hurt and anger in her already, and finding out how she can focus on getting past that is going to be a challenge. She's mad at herself for becoming involved in all she's done, and she's not happy with her face. She feels her life is over, but her life is really only as over as she believes it is. She's got to move on.