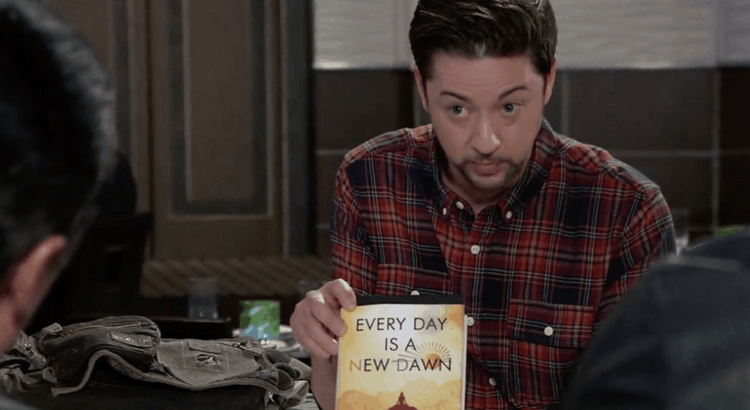 General Hospital fans were nothing short of shocked when we saw that Carly berated Sam about the situation that is going down. She's not happy that they aren't making their romantic life a public situation for everyone to know about, and they are not going to allow her to tell anyone what is going on while they are in the middle of this investigation. Carly is just not a fan of this, and she is feeling the need to put her two cents in so that she can spread this news for everyone. We think she's a little bit too invested in wanting everyone to know they are together again, but we also know that she's had nothing but negative occurrences in her life for so long now that it actually does make some sense. She's been working very hard on making things right in her life, and this is good news to her.
Everyone is working to make sure they can get to the bottom of what Shiloh is up to. Not one person believes that he is who he says he is or that he is good news, but hey have no proof and no idea how to fix anything that is happening. They are at a loss at the moment, and we are just certain they will find a way to get what they want from this. Our only concern is that it will be too late for everyone else who is already involved in this, and someone might end up hurt because of all of it. WE are just beside ourselves watching this all go down, but we do think it will be quite interesting to see how it all does. Big things are happening this week.
What's Happening on General Hospital
🎉Please help us wish @TajhBellow a very #HappyBirthday! 🎊#GH55 pic.twitter.com/8iRyx9800G

— General Hospital (@GeneralHospital) February 9, 2019
We love a good birthday, so let us be the first to wish you a very happy one!
What's Next on General Hospital
"I wanna marry you." 💍#GH55 pic.twitter.com/v3QagS8sTe

— General Hospital (@GeneralHospital) February 11, 2019
Laura is a woman who is nothing short of worried all the time. She's got her life in her hands, and she's got a husband whose behavior is nothing but questionable and a little scary. She's sure that he is in the middle of an affair with Ava, and she's thinking that he's up to no good in other areas of his life, too. But she has no idea that he is not her husband and that her husband is in danger while his own twin is causing all these problems. She knows, too, that Franco did not do this. She has to know, and she's about to show up to visit with him and get to know his story. She's sure that there is something she's missing, and that he could not possibly have been the man who killed Kiki. What will happen when they speak to one another about this?
Peter and Maxie are going to see Nina, too, and it might be a bit uncomfortable. They are much too close for Nina considering that her own brother only died a few months ago. She's not happy with this, but she might just let it go. She's got her own life problems to worry about what with Sasha back in town and all that going on. We aren't sure that there is anything else in her life that is going on that she's able to focus on, but she might just spend some time speaking with them and getting to know them as a kind of couple in her own mind. But, maybe not. She might just feel upset.
Stay tuned for more General Hospital and be sure to check out TVOvermind daily for the latest General Hospital spoilers, news, and updates.
Tell us what's wrong with this post? How could we improve it? :)
Let us improve this post!