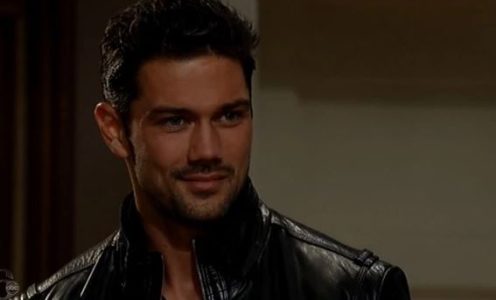 General Hospital fans are a little shocked to find out that one of their very own stars has turned down an opportunity to appear on "Dancing with the Stars," recently. We all know that Kelly Monaco, or Sam as you know her, won the trophy when she appeared on the show, and now we are wondering if the person who said no said it because he is afraid of failing to do the same. We hear that Ryan Paevey who plays Nathan — expectant father and kind of not happy with his wife Nathan — was asked to appear on the reality show and them down.
Why? The answer is nothing scandalous unless you count being a horrible dancer as a scandal. The actor describes his dancing skills as atrocious — his word, not ours — and said he turned own the role because he is not a good dancer nor does he enjoy dancing. He has no desire to learn, and he is just not that into it. We can see him saying yes if he wants to learn, but he doesn't.
So he said no, and we cannot even blame him. He is a man who has to deal with his life the way he has to deal with his life, and we won't be seeing him on any reality television in the near future. It might be a let down to his fans, but he is staying true to himself and working on his career as he sees fit.
Tell us what's wrong with this post? How could we improve it? :)
Let us improve this post!