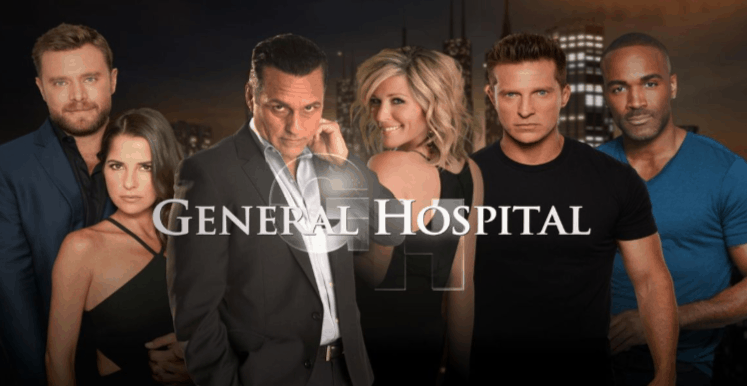 General Hospital fans consider themselves big time fans if they've been around a long time. Some people have been watching it since the beginning, though we assume there are fewer and fewer of those people in the world these days considering it first aired in 1963 — which is 56 years ago. However, some fans grew up watching it with their mothers and fathers every evening when they got home from work and watched their recorded VHS. Some cleared their schedule every single day so they didn't miss it when they were going about their every day lives. Some only recently began watching, but that doesn't mean you can't be a super fan. It does, however, mean you probably need to know a few facts about the show or you can't really be one of the biggest fans.
It Was an Unknown Location
It took nearly 15 years for the people of Port Charles to actually find a name for their small community. The show began airing in 1963 in what was just a general hospital in a general location and it left people wondering where it was and how there was never a name for the city. But, that wasn't it. It also turns out that a lot of people were also wondering if there was more to this little community than this, but it wouldn't be until 1978 when people found out it was a place called Port Charles. And, it was rumored — at that time — to be located in New York.
It Wasn't that Exciting
Even though this show as on the air for a long time, it wasn't one that people found all that amusing. It began with some doctors and nurses in a hospital, and it focused on those relationships and what they meant to those around them. But that was not all, either. They were just a few of the things that happened. It was a lot of people in a hospital, a few doctors having some marital issues, and a little bit of a love triangle happening more than once. People lived, they died, and the show wasn't super exciting. In fact, it had bad ratings until the writers decided to bring on a new producer by the name of Gloria Monty, who is credited for bringing us the best of the best.
The First Supercouple Was Here
Luke and Laura. Even if you didn't watch the show, you knew who they were and what they brought to the table. In fact, their wedding in 1981 was the most watched television even in daytime television, and that is a big deal considering it happened in the middle of the afternoon on a workday in the middle of a time when people didn't really have the ability to record things or come home and watch them on demand later. This was the first supercouple on television, and it changed the way the game was played at that point. And we loved it enough that it went into other shows and changed those shows, too. It worked for everyone, and we liked that a lot.
Social Issues Start Here
Things took a turn for the worst again when Gloria Monty decided to leave the show. It was another few years before another amazing producer made this show a hit again by bringing up major social issues that many people were afraid to talk about. HIV, AIDS, cancer, and other things became a hot topic around here, and that might surprise some younger fans. You see, the world was not always a "say whatever is on your mind and make your entire life personal to every single person who lives in it" kind of place. There was a time, in fact, when many people kept their lives private, and they did not share everything they did or everything they were for everyone and their mother to see. That was true of social issues, too. People did not talk about them — ever. Lives were private, and this show and this change is what brought about a major shift in the way people thought and the way they lived for some.