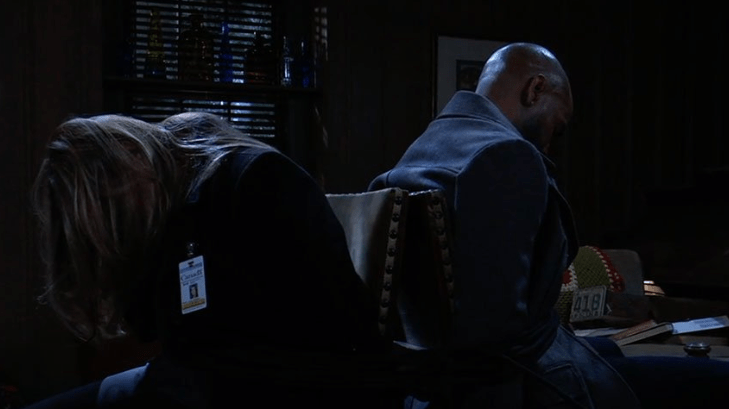 General Hospital fans are not very thrilled about a few things going into this week Carly can't handle. She's got a health battle in her life right now, and she's got options she does not love. She loves none of them. Fans are happy that Jax is back, but they are unhappy that Sonny saw a moment between the two of them when they were commiserating about the many horrible things happening in their lives. Their daughter is sad, her friend is dying, Carly's life is not going according to plan. Things are just not working out for her in a way that makes anyone feel good, and we all feel sad. On the other side of things, though, Kristina is responding quite well to the help she's getting, and she now realizes that Shiloh is nothing more than a horrible predator. But, there is so much more than that. It's all ugly in some way, but she knows it.
What she does not know, however, is that her sister is not a devoted member of the cult. She has no idea that Sam knows what she is doing working undercover, and she believes her sister is in danger. She is going to reach out to Molly about something, and they are going to try and save Sam. But, they have no idea that Sam and Jason are actually working a great plan in their minds to take down this man and make sure he is never able to get to anyone else again the way that he got to Kristina and all the other people he has under his control. We do worry that this coming week will bring a lot of problems for Sam that might put her life in danger and jeopardize her mission.
What's Happening on General Hospital
Look for @ABC7 entertainment reporter @abc7george during the #NursesBall on @GeneralHospital today! #GeneralHospital (ABC/Michael Yada) pic.twitter.com/uWmFRvj2ti

— On The Red Carpet (@OnTheRedCarpet) May 17, 2019
This should be a lot of fun, right?
What's Next on General Hospital
https://twitter.com/GeneralHospital/status/1129537080097271808?ref_src=twsrc%5Etfw
The Nurse's Ball is here, and we all know it's a favorite time of the year for everyone in Port Charles. We love this time of year, and it's a good one for us. But, things are never what they seem around here, and this is a prime example of that. We suspect something is going down when Jason takes a call. But this is not just any call. This is a call that sends him into panic mode, and that means it must have something to do with Sam. She might be in danger, her plan might not be working out in her favor, or something else is going down. Either way, he's going to take this call and it's going to change the way the world works for him in the moment. It might not work out in his favor, but it might not stop him from making any positive changes, either.
For now, we also get to see that Molly has an idea, and she is going to share it with Peter. He will then share it with Maxie, and we cannot help but wonder if this is the beginning of things that will fall apart in every manner possible. There is nothing good going on around here, and we get that. There will be something going down because of Molly, which is happening because of Kristina, which will affect Sam. It will be a thing, and that thing will not work out well for anyone else who is in this situation.
Stay tuned for more General Hospital and be sure to check out TVOvermind daily for the latest General Hospital spoilers, news, and updates.
Tell us what's wrong with this post? How could we improve it? :)
Let us improve this post!