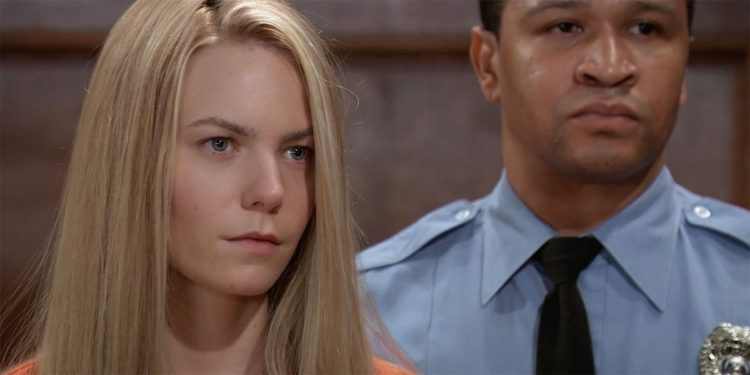 General Hospital fans love the entire concept of Nurses Ball week, and this is a day that is going to show us another good one. We are taken back, today, to the year 2017. It's only been three years since any of this happened, but it feels as if we've had a lifetime since this all occurred. Today is the day that Jake is going to find himself very scared when he sees something on Anna's necklace. It's the Chimera symbol, and it's going to terrify him. He's just a baby who doesn't know what to do or how to handle things like this, and it's going to be nothing short of a complete mess for him. He's scared. Valentin has to tell Anna that he sold the Chimera to Helena Cassadine all those years ago, and she is not amused by any of this. Additionally, this is the day that Michael will visit Nelle in the hospital, and this is where we want to focus our time today. We want to take a good, long, hard look at Nelle and all the drama she has managed to cause over the years.
They Wanted This Actress
Before the story of Nelle was given any life, the show had to put her on hold. You see, she was a woman who was going to come in and make some big messes, and the show was set to hire an actress who would play the role. However, real life friend Laura Wright and producer Frank Valentini did not want to hire anyone other than the lovely Chloe Lanier, but she was in the middle of another project. She was so perfect for this role, however, that the show was willing to table the role of Nelle and her entire storyline to wait until Lanier was available to play Nelle Benson. We think that this might be one of the single best moves they could have made.
She Came for Carly
Nelle shows up in town looking to make sure that Carly knows who she is. She shows up during Bobbie's birthday party to tell her that she is the one who saved her daughter, Joss', life with her own kidney. Carly is not exactly in the right frame of mind when this girl just shows up in her home without any proof, so she asks for some. This upsets Nelle, who swears she is not asking for money. Sonny and Jax both believe she is out for money, and this causes some serious tension with Nelle. This is where Michael comes in. He hears all that is going on, he chases her down when she became upset, and he introduces her to Joss, who she instantly bonds with. He also agrees to help her get the tests done to prove she is who she says she is.
The Nanny Position
When Carly asks her to work as the nanny for Avery, she does that. However, Bobbie eventually says she would like to do that, and Nelle is then let go. That's where she agrees to work as a personal assistant at the Metro Court Hotel. But, that's when things take a dirty turn. She drugged Sonny, made him think that they slept together, and she began her plot. Michael worked hard to make sure that his family would like Nelle and that she could stop hating his family, and he became close.
The Problems
Aside from her issue with lying to Sonny, she tried to break up the marriage of Sonny and Carly. She then got Michael to fall for her and get her pregnant, she then said his own mother pushed her down the stairs to kill the baby she was carrying, got Carly locked up in an institution, and then she had the baby, lied about him dying, and gave the baby to Brad. Her crazy was out in full force at that point, and any guilt she had at that point was done. Now she's trying to get custody of her baby and she's managed to marry Julian and make it seem like she's a fit mother so that this family cannot have their baby.