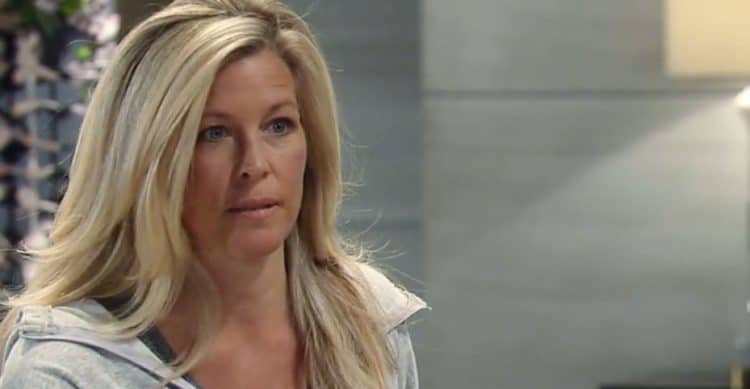 General Hospital fans got to watch as Carly failed to do what she set out to do. She had to stop this wedding from happening, and she could not make that happen. It was all she could do to make what she could happen, and it didn't work for her. She's been in such a bad place unable to keep her son safe from Nelle, and now she's failed to stop him from marrying her with the plan she put into action. She's not giving up, though, and she seems to know that her son is torn. We did see that he is. He seems confident in his own plan, and there is nothing that will stop him from doing what he feels he needs to do. But we know that he doesn't really want to marry her or be with her. He only wants to do what he feels is right.
Ava is nearly outed, too, and things will not go well for her if this all comes out. We don't know if she can handle that, but we do know that she can get her life in order if she really wants to. She's got a lot going for her, but we also think that she's got to continue to work a bit harder if she wants to get her life in order. Sonny is very frustrated, and we don't think he's been this frustrated before. Nothing is going his way, and when he hears that Josslyn has made a huge confession, it doesn't seem to make things easier. He's got too much to deal with alone, and he needs to get his wife out of her cell so she can be there to work with him rather than being another problem he has to take care of at this moment.
What's Happening on General Hospital
#MCM: @wesramsey managed to sneak away from Obrecht for a little fun in the sun. #ManCrushMonday #Repost #GH55 #GH pic.twitter.com/Bx5OVfVcwr

— General Hospital (@GeneralHospital) July 16, 2018
It turns out that Dr. Liesl Obrecht might not be the mean woman we know her as. She's let Peter go to spend a little time having fun in the sun. Well, no, she did not. But Wes Ramsey certainly made the most of his weekend when he spent it in the sun and surf on the water, and the show decided that would make him the perfect Man Crush Monday. We think they made a wise choice in that one, to be quite honest. He is a bit of a man crush, so we appreciate this photo more than they realize.
What's Next on General Hospital
WATCH: Drew asks Sam a simple question about their marriage… her answer might take your breath away. #GH55 pic.twitter.com/0HyTM14FPK

— General Hospital (@GeneralHospital) July 17, 2018
Liz is big on the right thing, and she's making sure she can get her fiancé to do the same thing. She wants Franco to make better choices that fall in line with the best ideas, the right choices, and so much more. She wants to see him do the right thing for a reason, and it's one of those things that really does make her want to help him by reaching out a bit more. She's marrying this man, but she might change her mind about him if she can't seem to get him to change his way of thinking and do the right things. Does he have something to worry about right now? We aren't sure he does, but you just never know when it comes to Liz and her beliefs.
And then there is the situation when Maxie is going to have a feeling something just isn't right. She's not going to know what it is or how to handle it, but she's going to have a sense that something is wrong and that she's got to fix it before it's too late. Valentin is about to do some serious math and put two and two together, and that might be very bad news for someone in particular, but what comes around does go around. And finally, we will see Obrecht have a moment of emotion that might just change the future of her plan. But will she let Peter go or will she keep him locked up to protect herself? We aren't entirely certain.
Stay tuned for more General Hospital and be sure to check out TVOvermind daily for the latest General Hospital spoilers, news, and updates.