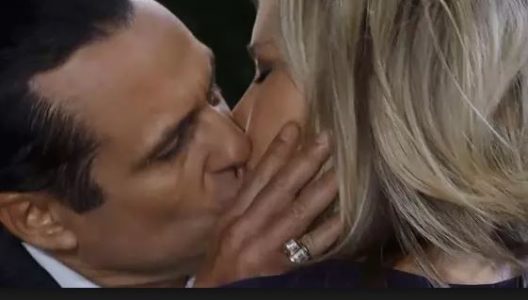 General Hospital fans love the week of the ball. So many amazing things go down this week every year, and it never fails to amaze everyone. But everyone is currently wondering things outside of the ball. One of the biggest questions fans have has everything to do with Sonny and Carly. Is there a chance they might be able to repair the damage to their marriage? Many people say no, and we say yes. We say yes because all they need is the smallest chance, the smallest spark, the smallest everything. They need so very little to keep them going, and we think they can get it. We think they can make it happen. They seem to have put their differences aside for the ball.
With all that's going on at the ball and with Ava and their dead son, will they find that they're better together? They are going to go through some serious stuff in the next few weeks, and we wonder if this means they can work on what is bothering them. Will capturing Ava and learning more answers about their son mean something to them? Will it allow them to remember why they were in love to begin with? Will they be able to get past this?
Is there a chance? We think that with the introduction of Ava's downfall, they will. We think they need to have someone on their team at all times, and they realize they are the best teammates. They can do this, and we have faith they can make it happen. We know they can, and we see a future for these two.