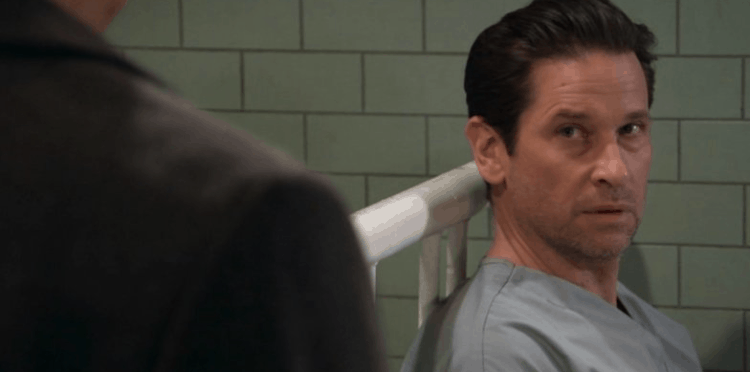 General Hospital fans know that Lulu is struggling right now with Kiki being gone and with facing Franco, but she is being as strong as she can. Her fans are all rooting for her to win this situation and make her life right, but we know it will all take some time in that situation. She's a woman who has more than her own fair share of things going on in life, but she's not going to stop at anything to get what she feels is justice, even if it's on the wrong man in our eyes. And then there is the fact that Liz is still showing her concern for Drew. We know he get a message that is not from anyone whom he can identify. She's worried about him for many reasons, but this one is at the forefront of her mind. She's got a lot of her own issues right now, but she will always find a way to worry for her friends when she has the time.
Maxie, on the other hand, is working to help Lulu. Her friend is not in a good place, but neither are they. They've been on the rocks in terms of their friendship for some time now, but that doesn't mean that Maxie cannot be there for her friend. She's trying to help her and put their own past in the past if she can, but that doesn't seem to mean anything to anyone at the moment. We know that things are not that good for them, but we also know that they have to get through this. Will they? And will this be the first step they need to take to make it happen? We aren't sure, but we are looking at things from this point of view.
What's Happening on General Hospital
Unfortunately, due to breaking news – today's episode of #GH will not air as scheduled. Because we want to make sure no one misses a second of the action, all-new episodes will return tomorrow. Expect an encore in markets where the live-coverage won't affect our time slot. #GH55

— General Hospital (@GeneralHospital) February 27, 2019
Sometimes the news just gets in the way, you know?
What's Next on General Hospital
"This situation is gonna kill me." #GH55 pic.twitter.com/YRYlJN30QO

— General Hospital (@GeneralHospital) February 25, 2019
Anna has a few things to get off her chest, and she is starting with Peter. She's not sure how he fits into what is going on in her life or the lives of the people she cares for, but she's going to confront him about a few things that have been on her mind lately. And we aren't sure he will be honest with her. He's not someone who will always do the right thing, especially when it comes to them. They have so much to offer and say to one another, but we have a feeling that he will not open up to her when he has the chance to get this off his chest. He's not the type, and he's not going out of his way to make this happen for her. But, we do suspect that he might just give her a little something that's she's been looking for.
Liz is scrambling to make things work in her own life, too. She's got a lot going on and there is nothing she can do to make this stop, but she's going to do what she can to make sure she's able to get her life in order. She's been given a chance to do things that she wants to do while also fighting for Franco and worrying about Drew, and she's got so much to keep her mind occupied. Perhaps this might be good for her, but we don't know. Maxie and Felicia are chatting, too, and they have a theory. It might sound crazy, but we think that their theory might not be too far off in the grand scheme of things.
Stay tuned for more General Hospital and be sure to check out TVOvermind daily for the latest General Hospital spoilers, news, and updates.
Tell us what's wrong with this post? How could we improve it? :)
Let us improve this post!