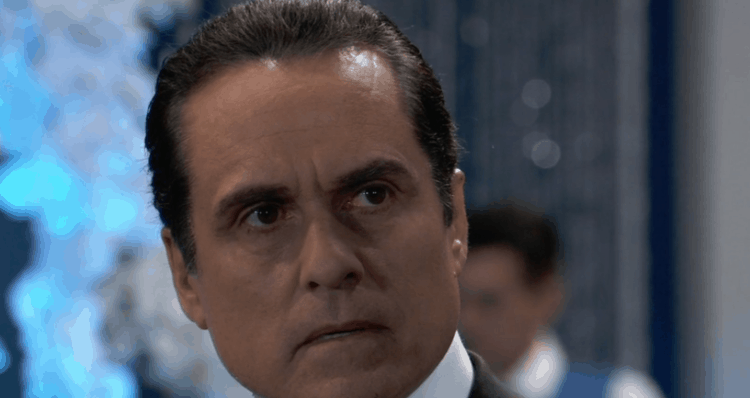 General Hospital fans are not that surprised that things are not working out for everyone. We know that the world is an ugly place for some people, and that's not exactly surprising for all of us. But things aren't always what they seem around here. Ava escapes the Nurse's Ball, and she's got some work to do. Will anyone notice she is missing? We think that someone might, but there's not much else that they can do to make their situation seem that much better. They have more on their plates than they can handle, and there is very little that anyone can do to make things seem less obvious. For now, though, we assume that they have to go out of their way to protect Sam. Everyone who needs to know does know that she is up to everything good. She's not mixed up in the DoD, but her sister does not know this.
Kristina feels an ugly sense of responsibility for what is going on in her life, and there is little anyone can do to change that. She is finally herself again, and she feels that she made her sister fall into this world and into this situation so she has to fix it. There is so much else going on, and she wants to help her, but no one will tell her the truth. Thankfully, though, someone else is making things right. Lucas has connected the dots, and he is making it clear that he will get his life right no matter what it takes. He's got things working in his favor, and he's going to be able to get it under his own control. There is finally going to be a break in something that is going on in Port Charles, though it might not go down as you think it will.
What's Happening on General Hospital
WATCH: @LiptonWilliam performs his original song, "North Star," at the #NursesBall – giving everyone the opportunity for a good cry. 😭#GH pic.twitter.com/lncXLWmTu0

— General Hospital (@GeneralHospital) May 22, 2019
There is a lot about this we do like.
What's Next on General Hospital
"Something very fishy is going on." #GH pic.twitter.com/ExNcek4QmT

— General Hospital (@GeneralHospital) May 21, 2019
Margaux is a woman who likes to have a plan, but she's also not a woman who likes to bother with the plans that other people have. She's got a lot going on, and she's not entirely happy with the plan that Laura has come up with. She's not sure she is a fan, and she is not sure she has much to offer on her own, so she might just go with it. But, we do wonder at what cost she will take this situation into her own hands. She's not thrilled, but will she go with it and make it work? Or will she have some other problems to deal with? She's not someone we can trust with much, after all. But, there is more to her plan than we can imagine. She's got some other issues to deal with, and she's got some situations on her plate.
Shiloh has been distracted, and we cannot help but wonder if there is anything that Sam can do to take advantage of that. She's got to move sooner rather than later, and this might be the moment that works for her more than any others. She may not be able to get it all together, but she can focus on something that will work for her while he is so distracted. She's not going to waste another moment if she feels that things will turn into a solid win for her, but is this the time for her to act and to move forward with her own plan? Or is she not going to find this works for her?
Stay tuned for more General Hospital and be sure to check out TVOvermind daily for the latest General Hospital spoilers, news, and updates.