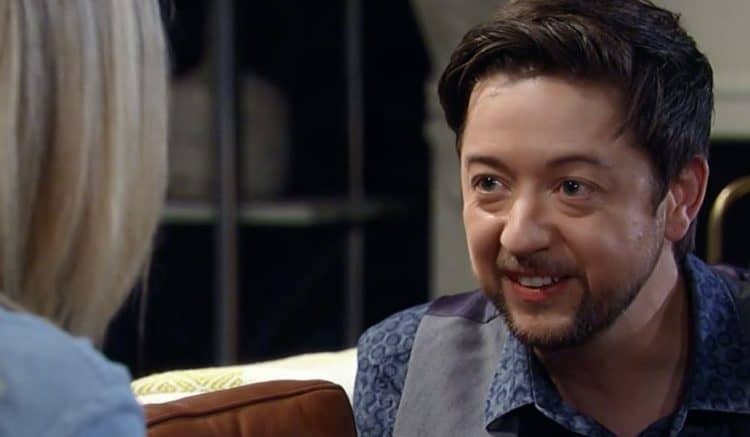 General Hospital fans are so excited about the many things that are going down this week. We've already seen some serious stuff happen. For one, we are all watching anxiously as Julian and Kim plan this big trip together. They seem so excited about it, but there is not one chance they will make it on this trip or ever make it as a couple. For one, he is totally into Alexis and that is his person. She is also totally into Drew, and that might be something she has to face before much longer. We've been watching them make plans for this trip all week, but we just think that it's a waste of their time. They're having fun with it, though, so there is that. W also watched as Sam and Jason played a round of pool and bonded, and that made us very — very — happy.
And then there is Peter. He thought he might have a chance to get away from Liesl, but he's not getting anywhere. She made it possible for him to try, and then she took that possibility from him like it was her job. She was not going to let him go anywhere, and that's the kind of thing that makes her even better for this job. Then there was Chase. Nelle was shocked to see him show up in Port Charles, and she should be shocked to see him show up. He's a mess, and he's a problem, but she's got to face her own demons. Furthermore, there is the fact that they have to deal with many other things, too. She has to deal with the fact that he is accusing her of something terrible so that she could avoid being charged with murder, and someone is going to be very happy with that information.
What's Happening on General Hospital
#WCW: Her smile lights up the rood and that gaze will cut right through you. How does @VinessaAntoine do it?!? @donnellturner1 #WomanCrushWednesday #GH55 pic.twitter.com/ZP44vlEpoD

— General Hospital (@GeneralHospital) June 13, 2018
It's Vinessa Antoine's lucky day as she's the Woman Crush Wednesday choice by her employer. The show posted her photo on their twitter page yesterday to discuss how her smile lights up a room, and how she is their biggest crush this week. It's an honor, we suppose, to have millions recognize you for your hard work, beauty, and effort. And we think that she's probably feeling a little extra special this week as a result. We would be, and we think it's perfectly all right that she's feeling good about her role. Who needs an Emmy when you have that?
What's Next on General Hospital
"I'm ready for whatever comes my way." #GH55 pic.twitter.com/pmZzQJmq14

— General Hospital (@GeneralHospital) June 13, 2018
Carly wants to make some changes and do something to get herself free, but she's not trusting her own instincts right now. She's been through so much that she's not sure she can trust what she feels is true. Is she right about what she's feeling is going on in her life, or are her instincts all messed up because of what she's been up to the past few months? She's not sure, but it's all playing with her head and causing her some serious issues she's struggling to live with. But that's not all she's struggling with, either. She's got a lot more on her mind. Fortunately, she's got her family and her friends on her side yet again. We wonder if Chase will make a difference to her in any way, too, now that he is back.
Now that he is back, he's accusing Nelle of doing some terrible things to her, and we have to ask ourselves if there is a chance he might just share that news with other people? Is there a chance that either Jason, Sam, or Sonny will find him and learn what he has to say about their nemesis? If they can find him and what he's trying to say before Nelle finds a way to shut him up for good, they might be able to come up with something that will allow them to set her up and get Carly to go free. There is a lot riding on this, but we don't put it past any of them to be good to go with a situation like this one.
Stay tuned for more General Hospital and be sure to check out TVOvermind daily for the latest General Hospital spoilers, news, and updates.
Tell us what's wrong with this post? How could we improve it? :)
Let us improve this post!