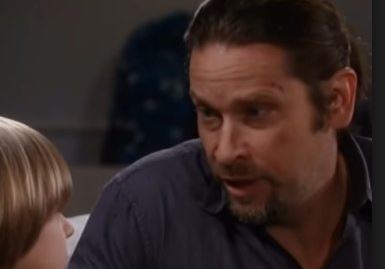 General Hospital fans want to see Franco crack and tell them what he knows. He's holding on to so many secrets right now, and he has to get them out. He might not realize just how much power he has in his mind right now, but we don't think he will say anything. And this is going to cause far bigger problems. Jason already doesn't have a warm relationship with Franco, and Liz is already upset that he hid what he knew a few weeks ago. And now he's going a little crazy with his dreams and all of that, and we have a feeling that it's only going to get worse.
But the biggest problem is that he has the answers they're looking for, and he's not sharing. This means that he might take them with him to the grave. He's already in trouble and Andre is desperate to cover up his own tracks and anything that might get him in trouble. Will this involve Franco?
Would it be wise for Franco to speak now about what he knows rather than waiting even longer and potentially finding out that it's too late? If he doesn't share what he knows now, someone might come after him in hopes of getting him to shut up and keep his mouth shut, and that might be a bigger problem than he ever imagined. We don't know for certain, but we do know that he is in danger even if he doesn't see it.