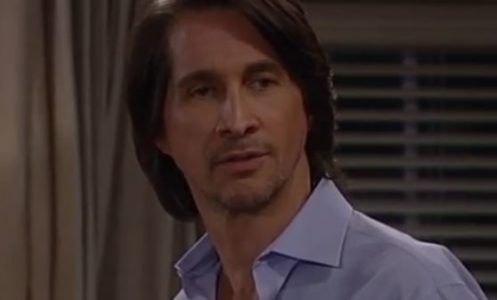 General Hospital fans are watching something awful unfold in front of their eyes. It's been awful watching as Finn searches long and hard for Hayden, his pregnant fiancé. And now we have to watch as he realizes that she's not coming back and that he will not find her. The worst part is absolutely watching as Curtis tries to reason with his friend. Curtis tells Finn it's pointless to keep looking for Hayden, because it's not going to happen. He maintains this is the best solution, and he must be able to accept that.
Knowing his future wife and baby are gone from his life is too much for him. She chose to go and leave him, and that's a tough pill to swallow. He can get over Hayden, but what about his unborn baby? Finn has been through a lot in his life, and he is dealing with probably the most painful experience as he goes through this. He will be all right, but it's not going to be fast. He needs time to heal, and he needs to find a way to make his life right again.
We predict he will throw himself in to work and try to make the best of a bad situation. We do hear she will come back eventually, but we don't know that a happy reunion is in their future. They have a lot more than a few issues, and he won't be happy he stole their baby. It's ugly, but he can't change it.