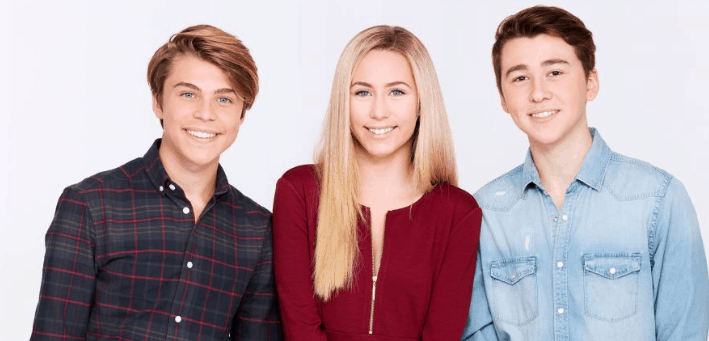 General Hospital fans know that the show has to get good ratings, and that sometimes means they have to get rid of people. There are characters who die because they don't work. There are characters who leave because they no longer want to work. There are writing changes, there are character changes, and there are story changes. There are many things that might cause someone you loved one day to end up gone the next, but there is always good news that they don't have to bother with things like forcing people to stay or go. And everyone can come back at almost any time in almost any situation. That's the soaps for you. If someone leaves of their own accord, they're almost always back. If someone dies, they're usually back from the dead more than once. But, did you know these actors weren't just written off or killed off? They were just fired.
Rebecca Budig
She's Hayden. Well, she was Hayden. She showed up on the screen with a lot to offer and a lot to give back to the community with her role, but she was let go not too much longer after she made her big moves. She came into the scene in 2015 when she had a story that made her connection with Jason obvious to everyone. She was tied to Liz as a sister that neither of them knew they had, and people seemed to really like her. She had a very interesting relationship with Finn that was almost working out when they got pregnant and things seemed like they were in a good place for them. We liked them together, and we thought we might just see this last a long time. That was just not meant to be, though. In her two short years on the show, she did an amazing job and kept everyone feeling as if she was giving it her all, and she was. We were all shocked when they fired her in 2017 and wrote her out like a crazy person who ran off still pregnant with Finn's baby.
Genie Francis
This is the woman who has been Laura of Luke and Laura for almost her entire life, and fans lost their ever-loving minds when she was fired from the show in 2018. We have no idea why they let her go, but the fans lost it enough on the social media channels and everywhere else that it became clear to the show that they had to have her back so they could keep their fans. This is a woman who has been here for decades. Her soap opera wedding to Luke was one of the most watched daytime television episodes of all times. In fact, it might be the most watched daytime wedding of all time. We are all so invested in them as a couple, and it was what we wanted so long ago. She brought more to this show than anyone else ever, and they were fools to let her go. Thankfully, they were also wise enough to listen to the fans and give them what they wanted when they brought her back quickly. She was barely gone when they realized their big mistake.
Rebecca Herbst
She's the gorgeous Liz, and she's been the only Liz to ever grace our screens. For more than 20 years, she's grown up with this character, and she was shockingly fired from her role as Liz back in 2011. However, the show quickly realized that she's a Port Charles staple who needs to come back, and they hired her back to do the job. She was not just missed by her fans, either. She was missed by the people she works with. Some of those people decided to go against what they knew was the appropriate thing to do so that they could do what was right to them, and they went live with their tweets and social media posts disagreeing with their own bosses. Johnathan Jackson, Kelly Monaco, and even Tyler Christopher all showed their displeasure and disdain for producers and writers after they fired her. We don't blame them, either.