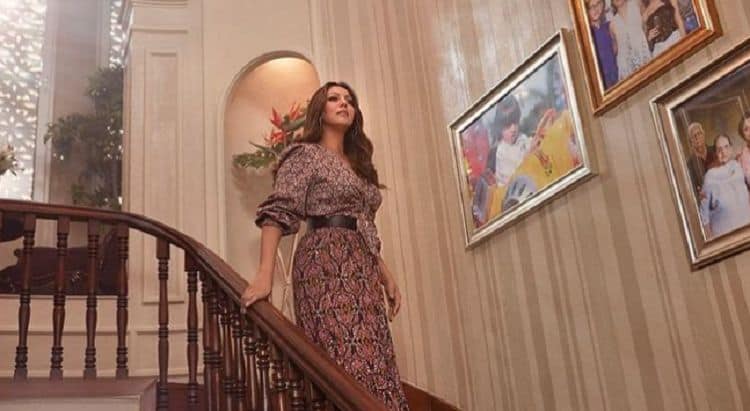 Imagine being so talented in so many different aspects of life that you get to be not only a designer to some of the biggest stars in Bollywood, but also a film producer who makes hits. If you think it sounds like a dream come true, you're not mistaken. However, it's not the new plot of some sort of amazing new film. It's the real life being lived by none other than the lovely Gauri Khan. Designer, producer, absolute beauty. That's what she's all about, but it's time the world gets to know more about her and the fascinating life she's leading.
1. She's in Her 50s
She is a woman in her 50s, but you would never know it. She is lovely, and she looks far younger than she really is. She was born on October 8, 1970. We only hope she was able to celebrate her 50th in 2020 with a wonderful celebration despite all that is going on in the world.
2. She's From India
She's a woman who was born and raised in India. She's from Dehli. She was raised in a place called Panchsheel Park. She was there most of her life, but she spends a lot of her time now traveling and spending as much time as she can with her family.
3. She's Well-Educated
She's very well-educated. She did her primary education at the Loreto Convent School. She then went to the Modern School, Dehli. Following the end of that portion of her education, she decided to go on to attend the Lady Shri Ram College. She did so with a bachelor's degree – with honors, of course. She also went into fashion at the National Institute of Fashion Technology.
4. She Learned from Her Father
Her father had a tailoring business. She learned a lot of her major skills and talents by going to work with him and learning from him. This would help her tremendously in her life as a designer, and it probably fostered her love of design in some capacity.
5. She's a Married Woman
Gauri Khan is married to Shah Rukh Khan. They met before he was a major star in Bollywood, and that was all the way back in 1984. She would have been 14 at the time. He would have been 19 when they met. They dated for six years, and they got married in 1991. Some might say their relationship was a little unorthodox with him being 19 and her only 14 when they began their courtship, but it seems to have worked out just fine if you ignore that very questionable age.
6. She's a Mom
She is a mom to three kids. She and her husband have two sons and a daughter. Their daughter is their middle child, and their youngest son was born via a surrogate. We aren't sure why they chose to use a surrogate to have their third baby, but it's lovely that it worked out in their favor.
7. She and Her Husband Practice Different Religions
She and her husband are of different religious backgrounds, and they do not celebrate one another's religion. They do, however, make it very important in the lives of their children to celebrate both. Their kids practice both because it is important to their parents.
8. Her Husband Conned Her
He promised her a trip to Paris after their wedding, but they were so broke and neither of them had the money for it, so he tricked her into coming with him to Darjeeling to shoot for a movie instead. He figured she'd never traveled before, so she simply would not know the difference.
9. Rumor Has it They Broke Up When They Were Teens
If rumors are to be believed, we are shocked to hear that this happy couple who has been married more than 29 years at this point called it quits when they were teens. Rumor has it that she was not happy with her then-boyfriend because he was too possessive of her, and she didn't want anything to do with that. She broke up with him, and the rest is history.
10. She's Private
What we love is that she is married to one of the most famous actors in the world, she is also highly famous, and she still keeps her family life and their private lives as private as possible. There are not many photos of the couple being shared, their kids are rarely shared, and everyone seems very happy.