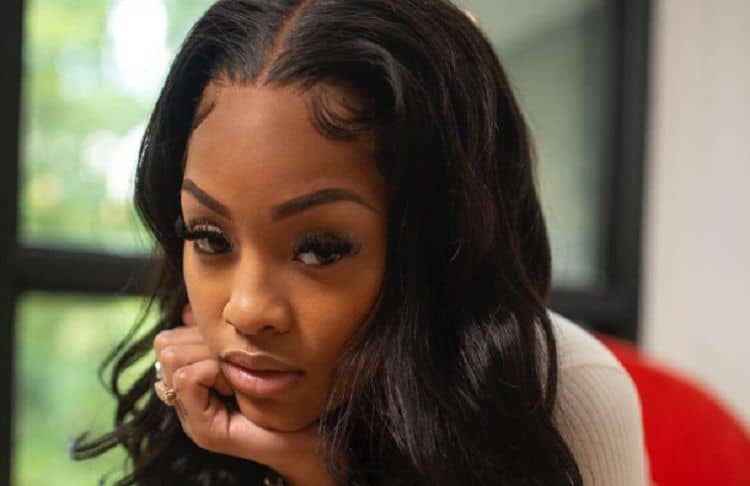 We've all heard the saying 'there's no such thing as bad press' but that isn't entirely true and R&B singer Ann Marie is learning that the hard way. The Chicago-based songstress has recently found herself in the headlines for all the wrong reasons after some legal troubles resulted in her being put behind bars. She is in jail now, but there is a chance that she could end up doing some serious prison time that could result in her career being totally derailed. Only time will tell if her arrest will have a permanent impact on her career, butt here are lots of people who are hoping that she's able to bounce back from this with no problems. Keep reading to find out why Ann Marie is in jail.
Who Is Ann Marie?
Since this incident is the first time many people are hearing of Ann Marie, we thought it would be helpful to give you a little backstory on who she is. Born and raised in Chicago, her real name is Joann Marie Slater. Ann Marie is in her early 20s and has been pursuing her music career since 2017 when she released her debut mixtape, Unfuckwittable. Since then, she has released two other mixtapes and an EP. Her most successful single "Secret" ft. YK Osiris reached number 22 on the US R&B chart.
She hasn't yet announced a potential release date for her debut album. Although she hasn't yet become a household name, she has built a significant following on social media. She has over one million subscribers on YouTube and over a million followers on Instagram.
Why Is Ann Marie In Jail?
When news broke that Ann Marie had been arrested, lots of people were completely shocked. As more information about the incident began to circulate, that shock only grew stronger. According to People, Ann Marie was arrested and charged with "possession of a firearm during commission of a felony and aggravated assault with a deadly weapon". The charges stemmed from an incident that took place at a hotel in Atlanta.
Reports from TMZ revealed that a shooting occurred in the room and a 24-year-old man named Jonathan Wright was shot in the head. When police arrived on the scene, Ann Marie was described as being "hysterical" and told officers that a gun fell off a table and accidentally discharged which resulted in Wright's injury. Ann Marie placed a call to 911 to alert authorities that right was shot. Surprisingly, he was still conscious when first responders arrived on the scene.
Police noted that there was evidence that more than one bullet had been fired in the room, but we weren't able to find any information on why police suspect that Ann Marie was the one who shot Wright. Ann Marie was taken to Fulton County Jail where she is currently being held.
Unfortunately for Ann Marie, this isn't the first time she's found herself in trouble with the law. She was arrested two other times over the last two years although those incidents were far less serious. Since Ann Marie's current charges are felonies, she could end up spending a lot of time behind bars if she ends up getting convicted.
What Does The Future Hold For Ann Marie?
Ann Marie was just getting to a point where her career was about to really take off. She was likely working on her debut album and getting everything lined up to establish herself as a serious artist. Sadly, all of that may be over – at least for the time being. At the moment, Ann Marie's future is very uncertain. It's unclear whether or not she will receive bail and the investigation itself seems to be under wraps. As a result, many people have decided to try to piece things together on their own.
Some have alleged that Jonathan Wright and Ann Marie were having some sort of affair and she shot him in some sort of attempt to conceal their relationship from her boyfriend. While stranger things have definitely happened, being involved in a shooting doesn't seem like a good way to keep something on the low.
Ann Marie's team has yet to release a statement, but there probably isn't much they can say at this point. In reality, we probably won't know the full story for a very long time. Mr. Wright is still recovering in the hospital and there's no word on whether or not he has suffered any permanent damage as a result of her injuries.
Whether Ann Marie is right or wrong, she still has a good amount of people who support her and are hoping that she'll be able to return home soon.
Tell us what's wrong with this post? How could we improve it? :)
Let us improve this post!