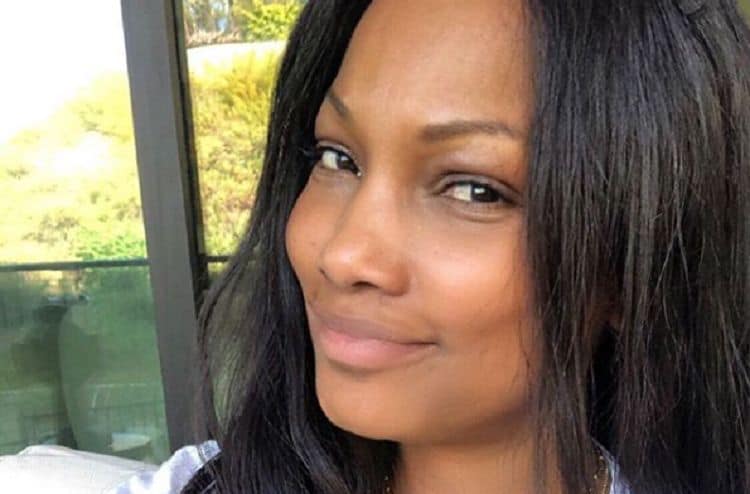 Garcelle Beauvais is an actress and former model who was born in Saint-Marc, Haiti, on November 26, 1966. She is probably best known for playing Francesca 'Fancy' Monroe in 'The Jamie Foxx Show' and Valerie Heywood in 'NYPD Blue'. It has been announced that Beauvais has been chosen as one of the cast members for the 10th season of 'The Real Housewives of Beverley Hills', which will premiere in 2020. This made the news as she is the first black woman cast as one of the main cast members of this reality television series. Although she is a well-known actress, there are plenty of things that people do not know about this talented woman. Here are 10 interesting facts about Garcelle Beauvais that you probably didn't know.
1. She is From a Large Family
Garcelle Beauvais is from a large family as she is one of several children, of which she is the youngest. Her parents are Marie-Claire Beauvais, a nurse, and Axel Jean Pierre, a lawyer. Following her parents' divorce, she and her six siblings moved to the United States with their mother. The lived in Massachusetts first and then moved to Miami.
2. She Has Been Divorced Twice
Beauvais has been married and divorced twice. Her first husband was producer Daniel Saunders, who she married in 1991. In the same year, the couple's son Oliver was born. Beauvais and Saunders were divorced in 2000. A year later, she married talent agent Mike Nilon. After receiving fertility treatment, the couple had twin boys, Jax Joseph and Jaid Thomas, in 2007. Beauvais made a public accusation that Nilon had cheated on her in 2010, and they divorced that year. She has said that infidelity is unacceptable to her and that she had no option but to end the relationship.
3. She is Known for Her Beauty
Prior to becoming an actress, Beauvais was a successful model. Her beauty is something that has been widely recognized, as she has been included in several lists of the hottest and sexiest women. According to IMDB, she was on the People Magazine list of the 50 Most Beautiful in 2014. Readers of Black Men Magazine also voted her one of The 10 Sexiest Women of 2001.
4. Beauvais Has Modeled in Her Underwear
During her successful modeling career, Beauvais undertook many different jobs for some well-known brands, and she appeared in several top publications. In the October issue of 'Details' magazine, she appeared in her underwear both on the cover and inside the magazine. Others who appeared alongside her in their underwear were Yasmin Bleeth, Melissa Joan Hart, Peta Wilson, Alyssa Milano, Jeri Ryan, Carmen Electra, and Jamie Lunar.
5. Her Best Friend is Jamie Foxx
Garcelle Beauvais says that her best friend is Jamie Foxx, which is hardly surprising considering the time they have spent working together over the years. They first met when Beauvais played hotel employee Fancy Monroe in 'The Jamie Foxx Show' between 1996 and 2001. Foxx and Beauvais then worked together for a second time in the 2013 movie 'White House Down'. While Foxx played the President, Beauvais played the First Lady.
6. She Guest Starred on 'Family Matters' Four Times
Beauvais has appeared as a guest star on the series 'Family Matters' on four separate occasions. For each of her appearances, she played a different character. In 1991, she played Lulu and then Garcelle in 1993. She then played Young Mother Winslow in 1994, and finally appeared as Nicole Moses in 1996. This is not the only series in which she has played different characters, as she has also played two different characters in 'The Fresh Prince of Bel-Air'. She first appeared as herself and then in the role of Sandra. Both appearances were in 1995.
7. She Has a Line of Children's Jewelry
Although she is best known for being an actress, Beauvais also has an entrepreneurial spirit. She is naturally artistic, and she has applied this talent to creating her own line of children's jewelry. The name of the brand is Petit Bijou and she launched the company in 2013. At the launch event, her own children appeared alongside the children of other celebrities, such as Melissa Joan Hart. The fact that she has a jewelry side shows that she has creative talents as well as being a talented actress.
8. She Learned English from Sesame Street
For most children, television is predominantly a source of entertainment. However, for Garcelle Beauvais, it was an important learning tool. When she moved from Haiti to the United States at the age of six, she could only speak French. She used television shows such as Sesame Street to help her learn English. Learning English was an important step in her settling into life in the United States and making friends.
9. She Supports Many Charities
In her spare time, Garcelle Beauvais supports several charities. She was the celebrity ambassador of Love N'Haiti in 1999. This is a non-profit organization that raises money for recycling programs in Port-au-Prince, Haiti. She has also supported The Little Princess Foundation along with other celebrities, including Jamie Foxx. The little Princess Foundation is an organization that creates real-hair wigs for children who have lost their hair to cancer or other medical conditions.
10. Her Heritage is Important to Her
Garcelle Beauvais is very proud of the fact that she is from Haiti and that she is one of the most successful Haitian-born actresses. Growing up, she felt like an outsider because of her race and culture. The differences in children were reinforced to her following the birth of her three mixed-race children. This led to her writing children's books to help children understand the subject of race. She received great acclaim for her 2013 children's book 'I Am Mixed'.
Tell us what's wrong with this post? How could we improve it? :)
Let us improve this post!