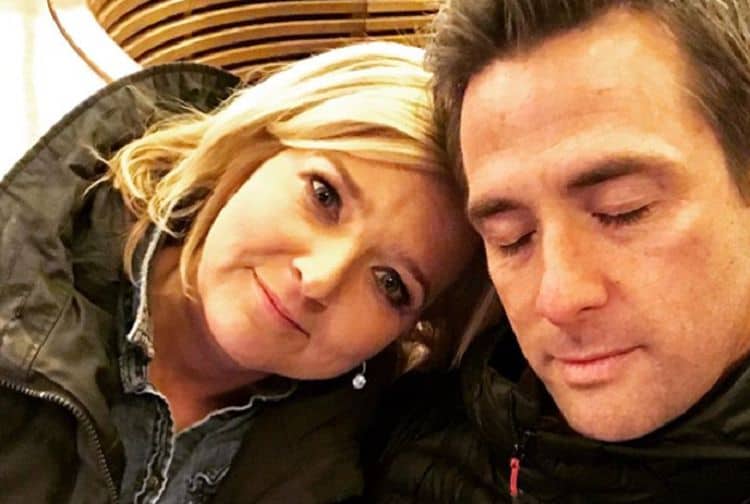 Christine Romans is a CNN correspondent. Currently, she is serving as the Chief Business Correspondent for the news channel. Furthermore, Romans is one of the two co-anchors of Early Start, which is a morning show that starts up at 4 a.m. and continues until 6 a.m. Here are 10 things that you may or may not have known about Christine Romans:
1. Comes From Le Claire, IA
Romans comes from a place called Le Claire. In short, Le Claire is one of the communities that make up the Quad Cities, which is a metropolitan area centered on a collection of five cities in the states of Iowa and Illinois. Le Claire isn't one of the titular cities. Instead, it serves as something of a suburb to them.
2. Went to Iowa State University
As such, Romans received her education in the state of Iowa. For instance, she went to Iowa State University, which is one of the numerous schools in the United States that started out as an agricultural college before turning into a much more expansive institution with a much wider range of programs over time. Currently, Iowa State University has a solid reputation for research. Furthermore, it should be mentioned that the Iowa State Cyclones aren't too bad either, as shown by how they compete in Division I of the NCAA.
3. Studied Journalism As Well As Mass Communication
Perhaps unsurprisingly, Romans studied journalism as well as mass communication when she was in school. The two subjects are connected with one another. After all, journalism is an excellent example of mass communication. However, it is important to note that the latter encompasses other examples of sending messages to a wide range of people as well as a wide range of organizations that include but are not limited to marketing, public relations, and political campaigning.
4. Studied French
With that said, it is more unexpected and thus more interesting that Romans studied French as well. Moreover, it should be mentioned that this wasn't a passing interest on her part. For proof, look no further than the fact that Romans spent a summer at the Catholic University of Lyon in Lyon, France studying French media as well as French literature.
5. Spent Some Time in Newspapers Before Moving On to TV
It wasn't too long before Romans became involved in journalism. However, it is interesting to note that she spent some time working for newspapers in the Midwest before she managed to make a successful transition to becoming an anchor as well as a reporter for TV channels. Her specialties seem to have remained the same, seeing as how she was covering business as well as financial matters long before she winded up at CNN.
6. Believes In the Importance of Being Well-Rounded
Romans is one of those people who believe in the importance of being well-rounded. Unfortunately, there is little indication why she feels that way. However, it isn't difficult to speculate about them. For example, children who are exposed to a wide range of subjects have a much better chance of finding out what they like as well as what they are good at, which can have profound consequences for their careers as adults. Likewise, people who venture out of their comfort zones by immersing themselves in new subjects tend to have more experience handling the unexpected, thus making them that much better-prepared for life's challenges. On top of this, being well-rounded has been connected with being more creative as well as being more capable of collaboration and communication, which are useful for much, much more than just journalism.
7. Encourages People to Follow the News
On a related note, Romans has been known to encourage people to follow the news in relation to her belief in the importance of being a well-rounded person. This makes sense because following the news keeps interested individuals informed about a wide range of topics, which is particularly important because the world is changing on a constant basis.
8. Used to Report For Reuters Television
Besides CNN, Romans has worked for Reuters and Knight Ridder as well. Currently, Reuters is owned by Thomson Reuters, which is a Canadian media conglomerate that came into existence when the Thomson Corporation bought out the Reuters Group. The Thomson Corporation used to be headquartered in Stamford, CT, but Thomson Reuters is headquartered in Toronto, ON. Meanwhile, Knight Ridder was once a major newspaper publisher in the United States until it was bought out by McClatchy.
9. Conservative When It Comes to Her Finances
Romans has said that she tends to be conservative when it comes to her personal finances. For example, she is very much a risk-averse individual. Likewise, she doesn't like being in debt, so much so that she has said that she had problems sleeping at night when she had an outstanding balance from having borrowed money to study abroad. With that said, it is interesting to note that Romans has also stated that her career as a reporter has pushed her to become more aggressive when it comes to her financial choices. As for why people would want to be more aggressive when it comes to their financial choices, well, suffice to say that higher rates of return tend to necessitate higher risks when it comes to investing.
10. Sees Debt As the Single Biggest Issue For Millennials
Speaking of which, Romans is a published author who has released a book about how millennials should be managing their money for better results than otherwise possible. For the most part, the book is pretty much what most people would expect. One excellent example of this can be seen in how Romans sees being in debt is the single biggest financial issue confronting millennials as a whole because they have so much more of it compared to their predecessors. Something that can be blamed on the rising cost of higher education, which has brought about a notable increase in the size of outstanding student loans.