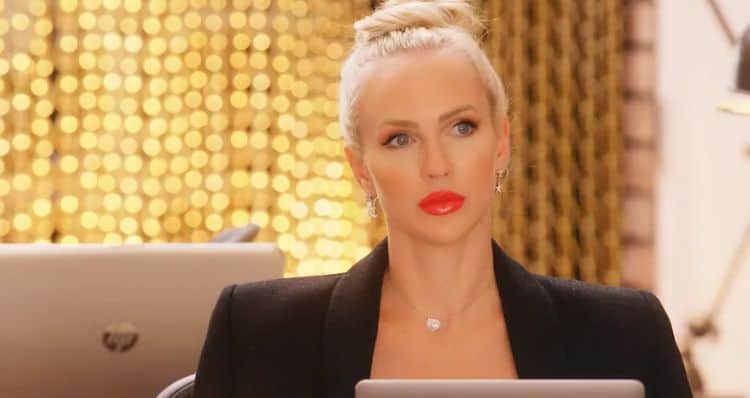 When Christine Quinn became a licensed real estate agent, she probably had no idea that her love of selling homes would eventually turn into a career in reality TV. But that's exactly what she has become. As one of the stars of Netflix's Selling Sunset, Christine has gotten the chance to share her love of real estate with the world. Although the focus of the show is meant to be on selling homes, it's actually turned out to be much more about the cast – and viewers are loving every minute of it. Continue reading for 10 things you didn't know about Christine Quinn.
1. She's Married
In 2019, Christine and he longtime boyfriend, Christian Richard, tied the knot in a beautiful winter wonderland themed ceremony. The couple chose to get married in December so they could start the new year off together.
2. She Loves To Travel
There are lots of people who love to travel, but Christine seems to have an extra special affinity for visiting new places. She has two highlights sections on her Instagram profile dedicated to her travels. Over the years, she's gotten the chance to see some very cool places including Paris, Milan, Mykonos, and Nice. When Christine visits a new place, she likes to check out all of the things the area has to offer from landmarks to adventures.
3. She's Really Into Fashion
If you've seen Christine on TV, you probably noticed that she has some serious style. Christine is what most people would consider a fashionista, and she loves to put outfits together with items from the biggest brands.
4. She Predicts Some Big Changes For Season 2 Of Selling Sunset
It's officially been announced that Selling Sunset will be back for a second season. Christine has some pretty big ideas for what viewers can expect. She told Cosmopolitan, "I think the dynamics get changed a lot in season 2. I think initially season 1 was allowing the audience to understand the dynamic of the women, and I think in season 2 you'll see a shift in that, and I think you'll see each individual woman in their own right, and I think that's more powerful than relying on drama from other women." The second season is set to air on May 22, 2020.
5. Her Home Was Burglarized
While Christine was on an international trip in 2019, someone broke into her home in Beverly Hills. When she returned home, she was met with the fact that over $300,000 worth of jewelry had been taken from her home. According to Yahoo News, the stolen jewelry was not insured.
6. She's An Actress
Selling Sunset certainly isn't Christine's first time on screen. She's had a fairly successful acting career that includes nearly two dozen credits under the name Christine Bentley. Some of her roles include appearances in Shark Night 3D and Hot Tub Time Machine 2.
7. She Studied At Juilliard
Christine's desire to work in the entertainment industry certainly isn't anything new. She attended the infamous Juilliard School in New York City. However, it's unclear when she attended or whether or not she graduated.
8. She Doesn't Believe In Conforming
Christine has always been the type of person who prefers to do things her own way. When discussing her choice to wear a black dress at her wedding, Christine said, "I never conformed to the status quo or societal expectations. I've always enjoyed being bold, different and trendsetting."
9. She Doesn't Mind Being The Villain
No reality TV show is complete without a person an antagonist. While most people fall into this role on reality TV end up resenting it, Christine is embracing it with open arms. She says, "I knew exactly what I signed up for. Everyone loves a great villain at the end of the day. They may hate my character, but they don't know me. And if I was a man, no one would have a problem with what I was doing. It's because I'm a woman and the way that I look." At the end of the day, though, Christine doesn't really see herself as a villain, just someone who isn't afraid to speak her mind.
10. She Doesn't Share Much About Her Personal Life
The lack of privacy that comes with living life in the public eye is something that many celebrities find stressful. As a result, Christine has chosen not share too many details of her personal life with the public. Although she is very active on social media, her content doesn't really get into her private life.
Tell us what's wrong with this post? How could we improve it? :)
Let us improve this post!