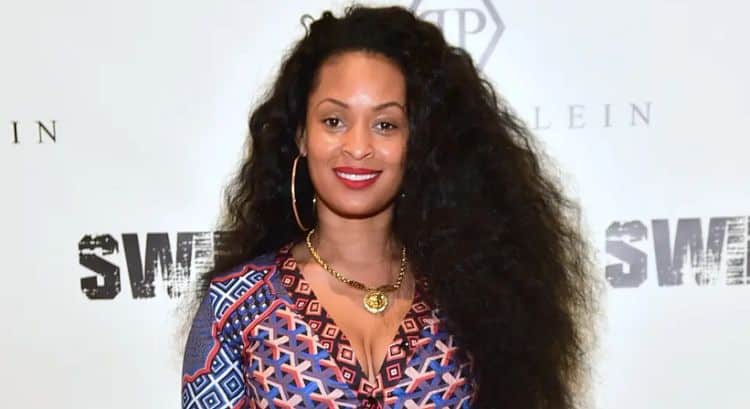 Since it's debut episode in 2012, Love & Hip Hop: Atlanta has become one of the most popular shows in the Love & Hip Hop franchise. Over the years, several cast members have come and gone, and some of them have even come back again. Among them is the multi-talented Tiffany Foxx. She first appeared on the show in 2015, and has returned for the current season to shake things up. On top of being a reality TV star, Tiffany has a lot of other cool things going on. Keep reading for 10 things you didn't know about Tiffany Foxx.
1. Lil Kim Is Her Mentor
Having a mentor in the rap game can be one of the best things for your career. Getting advice from someone who has already been there and done that can be priceless. Tiffany Foxx is lucky enough to have had Lil Kim as mentor throughout her career. In 2012, she signed to Lil Kim's record label, International Rock Star Records.
2. She Was On Another Reality Show
Love & Hip Hop isn't Tiffany Foxx's only experience on reality TV. In 2017, she was on an episode of Million Dollar Matchmaker. Foxx's friends dubbed her the "bad-boy magnet," and Tiffany hoped that famous matchmaker, Patti Singer, would be able to work some of her magic. During the show, Tiffany said, "I think the kind of guy that I like, and that I'm drawn to, and the type of energy that I attract…I think I need to change that."
3. She's Sick Of Male Dominated Rap
It's no secret that the rap industry is dominated by men. Most people can probably only name a handful of women in the industry. To be frank, Tiffany Foxx is sick of it. Foxx believes it's time for women to reclaim their place. She says, "It's time for women to be a little selfish. It's natural for women to give while everyone else takes. It's time for us to take."
4. She Was In A 14 Year Relationship
Unfortunately, Tiffany hasn't had the best luck with relationships. She was in a 14 year relationship and after it ended she confessed that she never felt real love. Although she hasn't had the best experiences, she's still hopeful that the right person will come along.
5. She's Worked With Snoop Dogg
Tiffany Foxx is still working her way through the ranks, but she's already worked with one of the biggest legends in hip hop. In 2005, she appeared on Snoop Dogg's compilation album, Welcome to Tha Chuuch: Da Album. Her work on the album began to generate a buzz around her talent.
6. She Was In A BET Cypher
Each year at the BET Hip Hop Awards, several rappers get the chance to freestyle in a cypher. This portion of the award show allows rappers to show off their talents in one of the most authentic ways. In 2014, Tiffany got the chance to spit a few bars during the show's cypher.
7. She Claims Nicki Minaj Stopped Her From Getting Money
Over the last few years, there has been some serious attention between some of the women in the hip-hop industry. During an interview in 2018, Foxx accused Nicki Minaj of trying to stop other female artists, including Foxx, from getting opportunities in the industry.
8. She's From St. Louis
Although she's on Love & Hip Hop: Atlanta, Tiffany isn't actually from Atlanta. She was actually born and raised in St. Louis.She believes that being from St. Louis has helped her develop an unstoppable desire to hustle and persevere. St. Louis isn't necessarily a place that comes to mind when people think of rap music, but Tiffany is thankful for artists like Nelly who have helped put the city and its talents on the map.
9. She Would Love To Work With Some Of The Biggest Names In The Industry
Tiffany isn't where she wants to be yet, but that doesn't mean she isn't working on it. She has big plans and she already knows which artists she would love to work with in the future. Her top three choices are Beyonce, Jay-Z, and Kanye West.
10. She's Proud Of Who She Is
Tiffany Foxx has been on a long road over the last several years, and she's proud of everything single obstacle she's had to over come. Foxx consider herself a 'real' person, and she hopes that the people who listen to her music will be able to pick up on her authenticity.