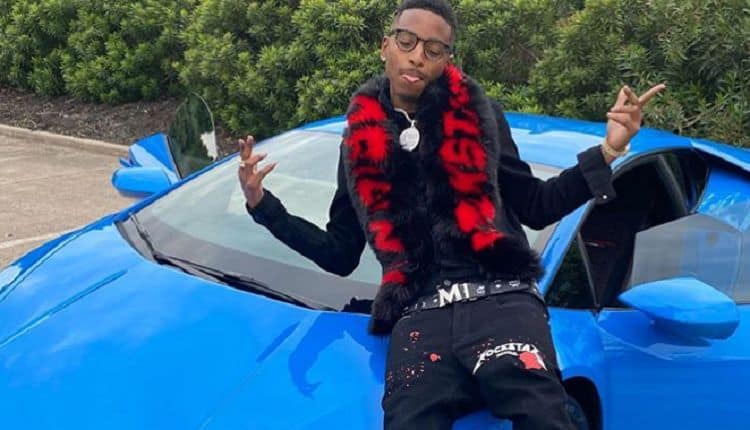 Born MacArthur Johnson but known to the world as Funny Mike, Mike has built a massive online platform all off the strength of his sense of humor and hard work. He is well-known for his YouTube presence where he has two channels, one for himself and other with his family. He is also very popular on Instagram. All of the success he's had on social media helped him get even bigger opportunities. In 2019, he appeared on several episodes of the popular sketch comedy series, Wild 'N Out. With millions of eyes already on the talented young star, the possibilities for his career are truly endless. Keep reading for 10 things you didn't know about Funny Mike.
1. He Fell Into Comedy By Accident
Funny Mike is a naturally funny person, but comedy wasn't really his thing, and he had no plans of becoming a comedian. However, one he started to upload funny content on social media, he realized that he was getting lots of engagement and decided to stick with it.
2. He Is A Gamer
At this point in his career, Funny Mike is best-known for being funny, but many people laugh isn't his only hobby. He also enjoys playing and streaming video games. In fact, he even has a separate YouTube channel just for gaming called Funnymike Gaming Channel.
3. He's Released Music
Music is Funny Mike's first love and that is what he was doing before he started to get into social media. Unfortunately, his rap career got off to a slow start. He has released several songs over the years on his social media platforms, but they are mostly comedic.
4. He Has An Entertainment Company
Funny Mike doesn't just want to be known as a social media celebrity. For that reason, he is working hard to establish himself as a creator and entrepreneur. He started his own company called Funny Mike ENT. The company manages several up and coming influencers.
5. He Invests In Real Estate
Over the years, we've heard countless cautionary tales about people who make lots of money and then end up blowing it after a series of poor decisions. Funny Mike is determined to make sure he isn't one of those people. Over the last couple of years, he has been using his money to invest in properties throughout the Baton Rouge area as a way to bring in additional income
6. He Gained Almost Two Million YouTube Subscribers In One Year
Some people may look at social media influencers and think they have the easier job in the world. However, the truth is that creating good content on a consistent basis isn't an easy thing to do. That makes it even more impressive that Funny Mike was able to gain nearly 2 million new subscribers on YouTube in just a year.
7. He's Had Acting Roles
Funny Mike is the kind of person who can do a little bit of everything. In 2019, he tried his hand at acting and landed two roles: one in a movie called Twisted Ambitions and another in I Got the Hook Up 2. I wouldn't be surprised if we continue to see him in more acting roles as the years go on.
8. He Used To Be On Vine
YouTube and Instagram are where Funny Mike has the majority of his followers now, but that wasn't always the case. In fact, when Funny Mike started creating content, Instagram hadn't even added their video feature yet. Instead, he posted lots of videos of the now extinct platform, Vine. Vine forced people to be even more creative because each video could only be six seconds long.
9. He Loves To Give Back To The Community
Funny Mike isn't just interesting in making people laugh, he also wants to use his platform to create and spread positivity. He is passionate about helping people around him and can often be seen doing very generous things out of the kindness of his heart. In September 2020, he took a large group of kids on a shopping spree to get new clothes and shoes.
10. He Went Through A Long Period Of Being 'Broke And Famous'
Just because a person has a lot of followers on social media doesn't neccesarily mean that popularity is translating to their bank account. In an interview with Dee DumAss, Funny Mike shared that for many of the early days of his career, he wasn't making much money. Even when he had a million followers he says that he was "famous and broke". Fortunately, things have turned around and he appears to be doing just fine financially.
Tell us what's wrong with this post? How could we improve it? :)
Let us improve this post!