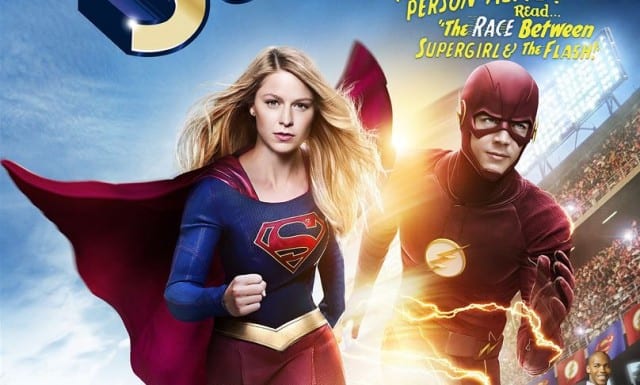 In just over two weeks, The Flash and Supergirl will come together to battle not just one but two villains in National City.
More story details about the highly anticipated crossover event between Supergirl and The Flash, which is titled "Worlds Finest," have been released, along with a new comic book-inspired poster for the episode. CBS' official description for the hour not only confirms that Barry will be crossing between universes to team up with Kara, but that the two of them will take on a couple of foes that we've seen on Supergirl before.
So who will Kara and Barry be facing off against? The dynamic duo will be battling Silver Banshee, aka Cat's newest assistant Siobhan (played by Italia Ricci) and Livewire (returning guest star Brit Morgan). For more details, here's the full description for the crossover between The Flash and Supergirl:
"Worlds Finest" — Kara gains a new ally when the lightning-fast superhero The Flash (Grant Gustin) suddenly appears from an alternate universe and helps Kara battle Siobhan, aka Silver Banshee, and Livewire, in exchange for her help in finding a way to return him home.
Supergirl airs Mondays at 8 p.m. on CBS, and The Flash airs Tuesdays at 8 p.m. on The CW. Check out the full version of the poster for "Worlds Finest" below: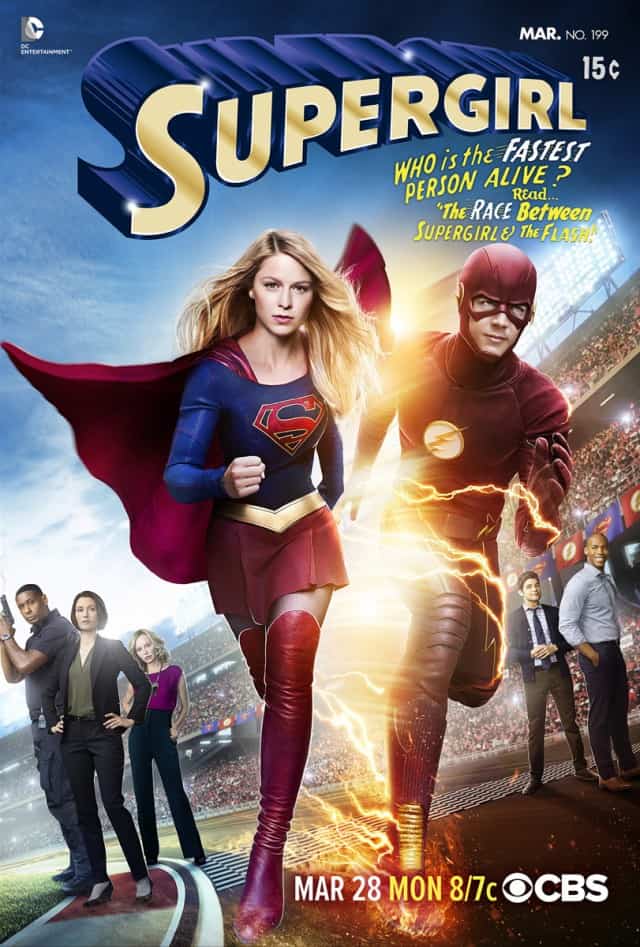 [Photo via CBS]