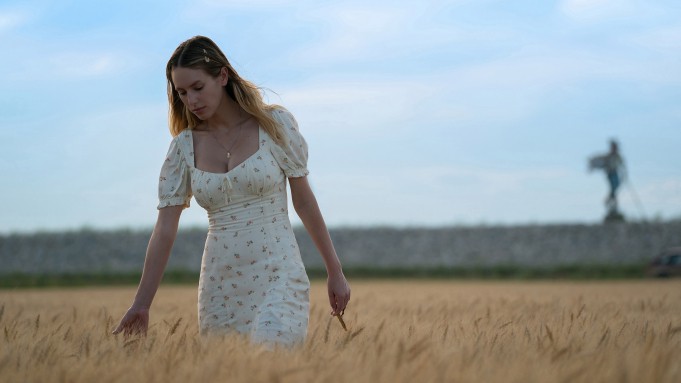 It's a Hollywood family affair. Award-winning actor, Sean Penn (Mystic River, Milk) finally returns to the director's chair after 5 years with his upcoming film, Flag Day. Penn is no stranger to being behind the camera. This film is already his sixth feature as a director in a span of 3 decades. He may have had his fair share of hits and misses through the years, but this time is different. This film might just be the most memorable film that Penn has ever made. It serves as his first collaboration with his daughter, Dylan and even includes the special participation of his son, Hopper. The film is so much more than an onscreen family reunion though. Apart from showcasing the talent that definitely runs through the Penn family's veins, the film is set to capture the hearts of viewers with its powerful and poignant storyline.
The drama film first made waves in its world premiere at the recent 2021 Cannes Film Festival. It didn't shy away from garnering the approval of some tough critics, and even earned a four-minute standing ovation. After the screening, a teary-eyed Penn patriarch was seen beaming with pride as he congratulated his daughter for her debut lead role and praised her outstanding portrayal in the movie. Cue in the waterworks. Who doesn't love a heartwarming father and daughter moment?
Uncovering the Film
The film is based on a true story, and explores the inner workings of a dysfunctional family. The older Penn also takes on a double role in the film, as he also portrays one of the lead characters, John Vogel, who is a convicted bank robber and con artist in real life. The storyline revolves around the eventful life of John, whose birthday coincidentally falls on June 14, thus giving way to the film's title. The recently released trailer has already gone viral. It has already garnered over 2 million views in a span of 2 days, and also debuts a heart tugging song by Olivia Vedder that is fittingly titled, My Father's Daughter. The trailer features an emotional montage of John and his daughter, Jennifer, who is portrayed by Dylan. The pair can be seen having an idyllic father-daughter relationship that becomes strained after John makes some wrong life choices, and ends up in a bad place. The movie cuts deep as it traverses John's strained relationship with his family, and shows how he attempts to save what is left of it.
The idea of creating a true-to-life film is adapted from the 2014 memoir written by Jennifer titled, "Flim-Flam Man: The True Story of My Father's Counterfeit Life". The memoir clearly depicts Jennifer's true emotions as she relives her tumultuous family history. The film further represents her coming into terms with her father's dark past, and her efforts to rise above the challenges that come with it. It's heartbreaking to witness a daughter who once considered her father as a childhood hero see him turn into a villain of society. Growing up, Jennifer saw John as a pillar of strength. Someone who would always have her back. This all changed after John is uncovered to be a criminal who has torched buildings, robbed banks, and even printed over USD 22 million in cash, making him one of the most notorious counterfeiters in the history of the United States. How does Jennifer deal with the emotional turmoil brought forth by her own father? Is there still a way to forge a relationship with a person whom she once considered to be larger than life? Viewers can expect to go on an intimate and emotional journey as Dylan and her father play their roles with such rawness and realness.
More Film Updates
Apart from the power duo of the Penn father and daughter tandem, the film also features Dylan's real-life younger brother, Hopper, as her onscreen sibling, as well. Other cast members to look forward to include Josh Brolin (No Country for Old Men), Katheryn Winnick (Vikings), Norbert Leo Butz (Bloodline), Dale Dickey (My Name Is Earl), Eddie Marsan (Happy-Go-Lucky), Bailey Noble (True Blood), James Russo (Donnie Brasco), and Regina King (American Crime).
Flag Day is written by Jez Butterworth (Edge of Tomorrow) and John-Henry Butterworth (Ford vs. Ferrari), and opens in select theaters in the United States on August 20, 2021 via MGM's distribution and marketing joint venture, United Artists Releasing. The film holds much potential after its warm reception in Cannes. It's not hard to be a sucker for a good family drama. As famed novelist, George Moore once said, "A man travels the world over in search for what he needs, and returns home to find it."