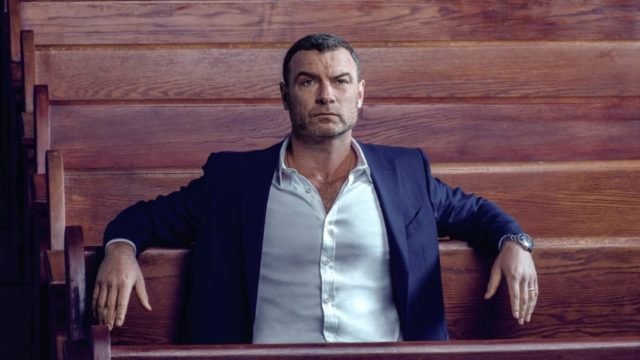 Ray Donovan is a crime drama television series that airs on Showtime and aired for the first time on June 30, 2013. This series was created by Anne Biderman. It has been a huge success and the 12-episode sixth season will debut later in 2018. The storyline revolves around Ray Donovan, who works for a large law firm and is notorious for bending the rules to get the outcome he wants. He is also a devoted family man, although he has a strained relationship with his ex-convict father. Ray Donovan is played by the talented actor Liev Schreiber, but he is not the only great actor in this series. Here are the top five cast members in 'Ray Donovan' other than Liev Schreiber.
1. Paula Malcolmson
In 'Ray Donovan', Paula Malcolmson plays the role of Abby Donovan who is the wife of Ray. She is also known for playing Trixie in 'Deadwood', Amanda Graystone in 'Caprica', and Maureen Ashby in 'Sons of Anarchy'. She has also had a successful career in the film industry and is best-known as Mrs. Everdeen form the 'Hunger Games' trilogy of films. Malcolmson was in the first five seasons of 'Ray Donovan' but will not appear in the sixth season. She recently played the role of Charys-El in the pilot of 'Krypton' and she is played Maria Farrell in 'Come Home'. This Northern Irish actress is sometimes known as Paula Williams.
2. Jon Voight
Jon Voight played the role of Mickey Donovan, Ray Donovan's ex-convict father. His portrayal of this menacing character earned him a Golden Globe Award for Best Supporting Actor- Series, Miniseries, or Television Film. Voight was also nominated for multiple other awards and he was highly praised by critics for his delivery. Jon Voight has enjoyed a long and successful career as an actor as he first entered the entertainment industry in 1963. During that time, he has won an Academy Award and four Golden Globe Awards. He is best-known for his roles in films including 'Heat', 'Coming Home', Runaway Train', 'The Rainmaker', and 'Pearl Harbor. In addition to his acting career, he is famous for being the father of Angelina Jolie and James Haven.
3. Eddie Marsan
Eddie Marsan portrays Terry Donovan who is Ray Donovan's older brother. This character is a former boxer who now suffers from Parkinson's disease. Alongside appearing in this series, Eddie Marsan has also been the narrator of 'Hunted' since 2015. This English actor has appeared in multiple television series. Some of these include 'Casualty', 'The Bill', 'The Piglet Files', 'Silent Witness', and 'Game On'. He is also well-known for playing Dr. Ludwig Guttman in the 2012 series 'The Best of Men'. In films, Marson has appeared in 'V for Vendetta', 'Sherlock Holmes', Vera Drake', 'Gangs of New York', 'Hancock', 'Heartless', and Mission: Impossible III'. He has been married to Janine Schneider since 2002 and the couple has four children together.
4. Dash Mihok
In 'Ray Donovan', Dash Mihok played the role of Brendan 'Bunchy' Donovan who is Ray's younger brother. This character describes himself as being a sexual anorexic. Although this is the role for which he is now best-known, this actor actually has a long career in the industry as he first became an actor in 1993. In recent years, he has appeared in films including 'Before I Wake', 'So B. It', 'The Girl Who Invented Kissing', and 'Car Dogs'. The latter is a 2017 film in which he plays a car salesman. Mihok married Valerie Mason in 2009 and the couple now has two children together. The family live in Los Angeles.
5. Pooch Hall
Pooch Hall portrays Darryl Donovan who is Ray's younger brother. They share the same father, Mickey, but have different mothers. He is a professional boxer and his trainer is older brother Terry. He is also a limousine driver. Hall is an actor, a rapper, and a model. He began his career in the entertainment industry in 2001. In television, he is known for playing Derwin Davis in 'The Game' and Ryan in 'Accidentally on Purpose'. In film, he is known for playing Ricky in 'Jumping the Broom and Muhammad Ali in 'Chuck'. In his personal life, he has been married to Linda Hall since 1997 and the couple has four children together.