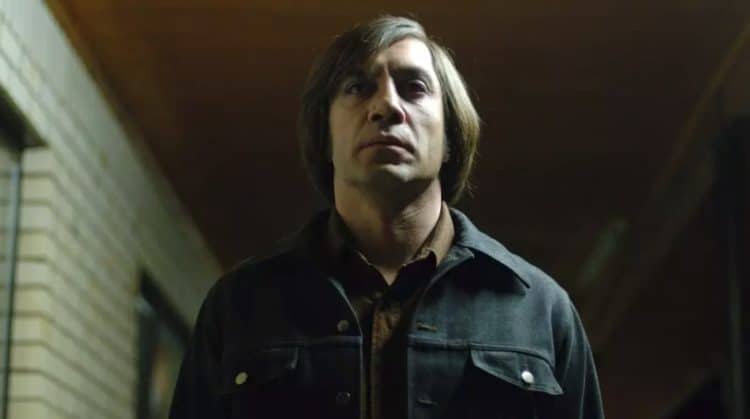 Not all actors are built the same. We're always on the look-out for those who never fail to surprise us with their creativity and ingenuity. We have seen numerous actors conquer both the small and big screens, and it's always a welcome sight to witness the potential of young actors who are just starting to make a name for themselves. One actor who has constantly defied the odds, and shocked us with his one-of-a-kind portrayals is Spanish powerhouse, Javier Bardem. We have seen him take on memorable roles throughout the years yet he still continues to act like a Hollywood newbie who is hungry to learn more. Trust Bardem to know how to elevate his craft to new heights. Here are five times that Javier Bardem showed us that his versatility knows no bounds:
5. His role as an antagonist in No Country for Old Men
To say that Bardem's role as psychopathic killer, Anton Chigurh, in the neo-Western crime thriller was spine-chilling is totally an understatement. The part even bagged him an Academy Award for Best Supporting Actor. Apart from playing the character with flying colors, Bardem also looked the part. He even went to great lengths to get into character by cutting and styling his own hair into Anton's eccentric bob-like cut. The scenes where Bardem kills his victims without any remorse or hesitation could easily make up the one of the most disturbing assassination scenes in a film. He plays sadistic and emotionless so well, it's hard to believe what a charmer Bardem is in real life. We kind of wish a reboot of the film that just focuses on Anton's dark story could be made.
4. His physical transformation in Loving Pablo
The biographical crime drama is one of the many onscreen portrayals of infamous drug kingpin, Pablo Escobar. Bardem was almost unrecognizable as he put on the extra weight and donned the curly hair and mustache that Escobar is known for. Bardem starred alongside his real-life partner, Penélope Cruz (Volver), who portrayed the role of Virginia Vallejo, a journalist and television presenter whom Escobar had an affair with. Bardem took viewers on another ride as he reminded viewers how Escobar manipulated all the people around him and wielded his power for all the wrong reasons.
3. When he made our hearts flutter in Vicky Cristina Barcelona
Bardem is not your typical Hollywood heartthrob. His rugged features are striking, and his charm can catch you off guard. His portrayal of the role of Juan Antonio Gonzalo, an artist who meets and falls in love with an American tourist in Barcelona named Cristina, portrayed by Scarlett Johansson (Her). Things get more interesting when Juan Antonio's mentally and emotionally unstable ex-wife, Maria Elena, portrayed by Penélope Cruz (Vanilla Sky), returns into his life. The two women surprisingly get along as time went by and the three characters created a bond unlike any other. It was hard not to fall in love with Bardem's boyish charms in the film. The fact that he is able to portray characters than can either creep the hell out of you or make you swoon is a testament to his wide range and mastery of his craft.
2. When he became of James Bond's most memorable villains in Skyfall
Leave it to Bardem to blow us away through his intense physical transformations. If you loved seeing him going all psycho in No Country for Old Men, you'll definitely love his portrayal of Bond antagonist, Raoul Silva, in the twenty-third film of the James Bond franchise, Skyfall. The complexity of Raoul's character makes him one of the most entertaining villains in the Bond movies. He was a former M16 agent who takes a turn for the worst and becomes a cyberterrorist with a homicidal grudge to his former employer. Bardem gained critical acclaim for his role, which he played with such tenacity and cunningness. The fact that he was a former agent also meant that he knew the ins and outs of his previous job. This makes him one tough cookie to crack, and one that just made our love for the Bond franchise a whole lot more.
1. His captivating portrayal of an icon of his time in Being the Ricardos
What can't Bardem do? The audience members saw a different side of him once again as he portrayed the role of Desi Arnaz, the ex-husband of the comedy icon, Lucille Ball, portrayed by Nicole Kidman (Eyes Wide Shut). The film was set in a time when both Desi and Lucille were at the heights of their careers but who were undergoing personal turmoil in their relationship. The film showed its viewers the facades of show business, and how the glitz and glamour paints a grim picture once the spotlight is turned off. Bardem seamlessly goes into character as expected, and put on a show that made us yearn for the good old days.
Tell us what's wrong with this post? How could we improve it? :)
Let us improve this post!