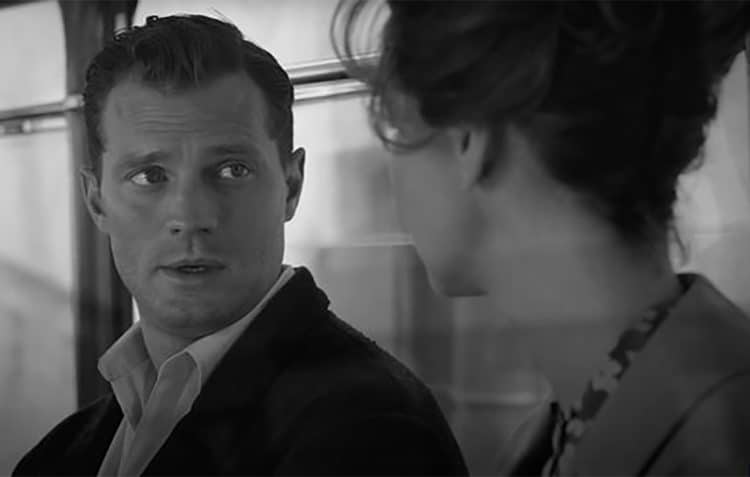 Let's face it: of the dozen or so categories presented at the Academy Awards every year, it's the Best Picture trophy that we all throw Oscars parties for. While the Best Actor and Best Actress categories hold a level of prestige, there's nothing more exciting to hear than the announcement of what the Academy Awards deem to be the most outstanding film of the season. This year's 94th Academy Awards, which will be held in Dolby Theatre at the Hollywood & Highland Center, will be honoring last year's most awe-inspiring pieces of cinema, as well as the performers and crew who made them possible. The Best Picture category this year is crowded, with 10 movies hoping to take home the night's most prestigious trophy, compared to last year's seven. Here are this year's nominees for Best Picture.
Belfast
Belfast, the black-and-white masterpiece brought to us by veteran filmmaker Kenneth Branagh, is nominated for this year's Best Picture award. The movie stars Caitriona Balfe, Judi Dench, Jamie Dornan, Ciaran Hinds, Colin Morgan, and Jude Hill. Judi Dench and Ciaran Hinds also saw nominations for the movie, being recognized for a Best Supporting Actress and Best Supporting Actor nomination respectively. This is also Kenneth Branagh's eighth Oscar nomination and first nomination for Best Picture.
CODA
CODA, a movie about a teenager living as the only hearing member of her family, is nominated for this year's Best Picture. The movie stars Emilia Jones, Eugenio Derbez, Troy Kotsur, Marlee Martin, and Ferdia Walsh-Peelio and directed by Sian Heder, who previously directed the movie Tallulah and wrote for the TV show Orange is the New Black. Troy Kotsur is also nominated for an Oscars, snagging a spot at the Best Supporting Actor category. If he wins, he becomes the first deaf man to win a Best Supporting Actor award. Interestingly, his costar, Marlee Martin, made Oscar history more than three decades ago by winning the Academy Award for Best Actress, becoming the first and only deaf woman to win the award as well as the youngest Oscar winner in the category.
Don't Look Up
Many are surprised by Don't Look Up's inclusion, considering that it only received lukewarm reception during its Netflix release, but the show is nonetheless in the running for a Best Picture win. The star-studded cast of the movie includes Leonardo DiCaprio, Jennifer Lawrence, Meryl Streep, and Jonah Hill. The film was directed by comedy veteran Adam McKay, who worked on Anchorman and Step Brothers.
Drive My Car
Drive My Car is a Japanese drama movie directed by Ryusuke Hamaguchi and starring Hidetoshi Nishejima. The movie is the first Japanese film to be nominated for an Oscars Best Picture award. Many critics are already anticipating a repeat of the Parasite phenomenon for Drive My Car, although competition is stiff for the film, with other well-regarded movies also up in the running for the trophy. The movie is also nominated for a Best International Feature Film award.
Dune
The beautifully grim aesthetic of Dune, among many other factors, has made it one of the contenders for this year's Best Picture award. Directed by Denis Villeneuve, Dune stars Timothee Chalamet, Rebeca Ferguson, Oscar Isaac, Josh Brolin. Stelan Skarsgaard, Dave Bautista, and many others. The movie raked in nominations this year. Aside from Best Picture, it's also nominated for Best Original Score, Best Cinematography, and Best Sound, among many others. Interestingly, the movie did not earn any acting nomination despite its cast's masterful portrayal of their characters. Nevertheless, Dune is one of the most celebrated movie this year at the Oscars, and we'll soon find out whether the film snags the most prestigious award of the event.
King Richard
King Richard is also nominated for Best Picture at this year's Academy Awards. The movie is a biopic of Richard Williams, the father and coach of Serena and Venus Williams, and stars Will Smith, Aunjanue Ellis, and Jon Bernthal. The movie also sees a nomination for Aunjanue Ellis for Best Supporting Actress as well as a Best Actor nomination for Will Smith, his first since Pursuit of Happyness. A review of the movie for The Guardian wrote: "Even so, the film doesn't entirely shy away from the more difficult aspects of Williams's personality. Smith is excellent, fully inhabiting the character in one of the only roles to date that has required him to fully shed his habitual gloss of Will Smith charm."
Licorice Pizza
The coming-of-age movie Licorice Pizza also earned its place as a Best Picture nominee at the Academy Awards. The movie stars Alana Haim, Cooper Hoffman, Sean Penn, Bradley Cooper, Tom Waits, and Benny Safdie. It received three nominations this Academy Awards seasons; aside from Best Picture, it's also up for Best Director for Paul Thomas Anderson and Best Original Screenplay.
Nightmare Alley
Directed by Oscar mainstay Guillermo del Toro. Nightmare Alley is nominated this year for the Academy Awards' Best Picture award. The movie features a star-studded cast of Bradley Cooper, Cate Blanchett, Toni Collette, Willem Dafoe, Richard Jenkins, Rooney Mara, Ron Perlman, Mary Steenburgen, and David Strathairn. Nightmare Alley marks del Toro's sixth Oscar nomination and second for Best Picture. The movie might also potentially be his third Academy Award win, having won Best Director and Best Picture inn 2018 for The Shape of Water.
The Power of the Dog
The most nominated movie of the year, The Power of the Dog is contending for the grandest prize of the Academy Awards. Starring Benedict Cumberbatch, Jess Plemons, Kirsten Dunst, and Kodi Smit-McPhee, all of whom are nominated for acting categories at the Oscars, The Power of the Dog is one of the best movies of the past year, earning rave reviews from critics. A review for Hyperallergic wrote: "Campion handles such psychological denseness with virtuoso control, often whittling scenes to snippets of emotion and innuendo."
West Side Story
Steven Spielberg's iteration of his classic, West Side Story, is up for nomination for Best Picture. The movie marks his 13th Academy Award nomination, and if things go well for him, it might earn him his fourth Oscar win. He previously won for Schindler's List (Best Picture and Best Director) and Saving Private Ryan (Best Director).
Tell us what's wrong with this post? How could we improve it? :)
Let us improve this post!