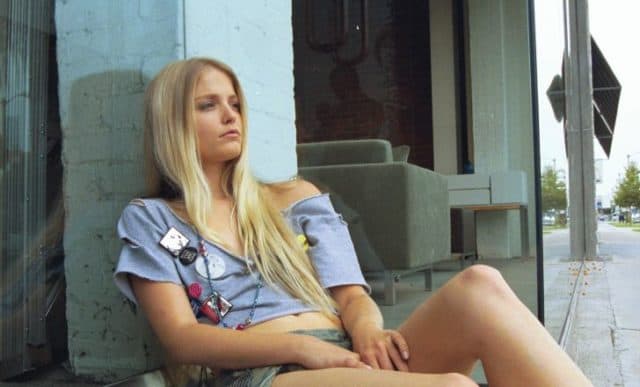 Whitney Able is an American actress who has shown up on a fair number of cover pages as a model as well. Primarily, she is known for her roles in a couple of horror movies called All the Boys Love Mandy Lane and Monsters, but recently, she has shown up in a new western called Godless.
Here are five things that you may or may not have known about Whitney Able:
Fond of Spanish
Able has stated that she has a particular fondness for the Spanish language. This is understandable, seeing as how even though she was born in Houston, TX, she has lived in not just Mexico but also Spain, meaning that she has a fair amount of experience with the Spanish language.
Debuted in Age of Kali
In 2005, Able had her debut in a low-budget movie called Age of Kali. Despite its name, it had no real connection to the Hindu goddess who is best-known for killing demons with her sword and her noose. Instead, it was supposed to be a look at people existing on the peripheral of society, who are going nowhere but nonetheless searching for the answers to existential mysteries. While Age of Kali was a production of no real note, it was the first in a succession of roles for Able within a short period of time, as shown by Rodney, Secrets of a Small Town, and Dead Lenny.
Had Breakout Role in All the Boys Love Mandy Lane
Able's breakout role came in 2006 when she played a character named Chloe in a horror movie called All the Boys Love Mandy Lane. For those who are curious, the horror movie is centered around the titular character, who is an outcast at her high school because of her shyness but receives a lot of attention because of her appearance. Eventually, Mandy Lane is invited to spend the weekend at a ranch house by some of the most popular high school students, which include Chloe, who seems like a walking stereotype of the "air-headed blonde" but behaves in a manner that suggests that she has a serious case of insecurity. Given that the ranch house is situated in a secluded location, it should come as no surprise to learn that the high school students start getting targeted by a killer over the course of the horror movie.
Married Her Monsters Co-Star
Monsters was a sci-fi horror movie centered around the idea that extra-terrestrial life-forms start springing up in the US-Mexico border when a NASA probe searching for extra-terrestrial life crash lands there, with the result that the entire region is quarantined. Unfortunately, an American photojournalist is tasked with escorting his boss's daughter through the quarantined region with the help of other people, which proves to be a dangerous task to say the least. It is interesting to note that Scoot McNairy, who played the male lead, was the one who convinced the director Gareth Edwards to cast Able, who played the female lead. Later, these two wound up getting married and have remained married since 2010.
Plays Anna McNue in Godless
Recently, Able played a character named Anna McNue in the Netflix western Godless. Said western is interesting in that one of the most important settings is a town called La Belle, which happens to be populated by a lot more women than men because of a collapse in the silver mine. As a result, the town is in a curious position because its female inhabitants have much more independence than most women living in those times, though that position is threatened by both outlaws and mining companies.