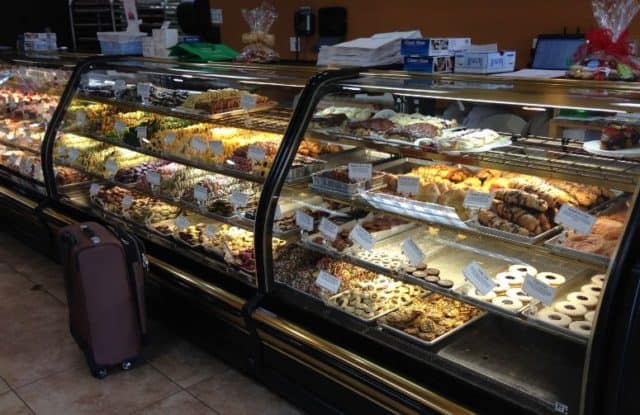 There's a brand new show on the Food network. "Vegas Cakes" is the latest in the lineup that premiered on Sunday, November 5, 2017. If you have a desire to learn how to make spectacular confections then you'll want to tune in. Find out first hand how it's done and here are five things that you didn't know about "Vegas Cakes."
1. "Vegas Cakes" is the Freed Bakery's new show
The new series features the crew of Freed's Bakery from Las Vegas. It is a reality television show that is all about the amazing cake creations that are produced at the bakery. The Food Network is airing these magnificent creations along with the processes involved in making them. The bakery has been in business in the Las Vegas area for decades and is well known among the locals.
2. The show is guaranteed for the first season
It's really disappointing to watch a show for a few episodes and really start to get into it, only to learn that it's been cancelled halfway through the season. "Vegas Cakes" is going to run for a full ten episodes. This means that you can count on it to air for a full season without interruption. If you haven't seen it yet, the series premiered on November 5th with a double premiere. Each episode is 30 minutes in duration.
3. Special celebrity guests will be featured on the show
"Vegas Cakes" is known for providing some of the most unique and interesting cakes in Las Vegas. They serve celebrity clientele as well as others in the area. Some celebrity guests that you'll see on the show include Penn and Teller, the Las Vegas 51s and Wayne Newton. you won't want to miss a episode or you could miss out on seeing your favorite celeb.
4. Freeds has been in business or 58 years
The bakery behind the show was established in Las Vegas in 1959. The bakery has been known for its magnificent custom cake creations for more than fifty years. They regularly deal with celebrities in designing and building customized cakes for all occasions. The family has been at it for decades and each new owner has dedicated themselves to leaning the art of baking and unique creations. It takes a lot of hard work and practice to develop the creativity to take a cake from an idea to a fully realized cake in the form of the specially requested theme.
5. Max Freed is a third generation owner
Freed's Bakery is a family owned business that has been handed down for three generations. The first owners were Milton and Esther Freed who brought the business to life in 1959. Since this time, the Freed family has passed the business down from one generation to another. For the past thirty years, the Freed Bakery has been voted "Best of Las Vegas." This alone tells us that there is something very special about the bakery. This is the place where famous figures turn when they need a specialized cake to be created in celebration of very special events. The Freed family has worked hard for years to master the art of cake baking and decorating. Their baked goods are among he most unique we've seen. If you're not currently tuning in, it's not too late to catch the remaining episodes.