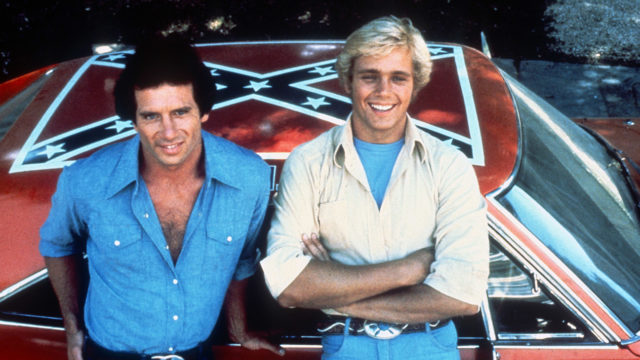 If you're old enough to remember the original Dukes of Hazzard then you'd likely remember Tom Wopat as Luke Duke, one of the rascally brothers that treated Hazzard County like their own personal drag strip. Back in those days Wopat was a huge star, and a real heartthrob. He was considered one of the biggest stars of the show along with brother Bo Duke but between the two he was usually the one that was overlooked. Aside from that Wopat actually went back to his original passion once the show was over and done with. Making his way back to the theater he started earning roles that would keep him busy and even get him nominated once throughout his career. So honestly he's done a fair amount since his time as one of the Duke boys.
Here are a few other things you might not have known about him.
5. He was recently arrested for assault and battery.
This happened very recently in fact, as it just occurred yesterday that Wopat was charged with assault and battery of a fellow costar. There's no need to really go into what happened except to say that Wopat had his hands down the woman's pants in a most indecent manner. The actor also had in his possession a small amount of cocaine, but that is being treated as a misdemeanor. Seriously?
4. Has seven siblings.
That's a lot of kids for one family and it's a lot of competition really for attention and for a chance to do what one wants. Tom would eventually seek stardom in his own way and would find success thankfully. It's not really known if he's still on good terms with his family but one has to assume that not knowing every private moment of the stars isn't quite as important enough to invade their privacy in such a manner.
3. Started singing in musicals when he was 12.
Tom has known what he wanted to do for a long time it seems. Even at a young age he was comfortable getting on stage and belting out a tune for people to listen. It could have been that he was just born ready for the stage and just needed a chance to expound.
2. Once had his own show on the The Nashville Network.
At one time he had his own talk show on the TNN. It wasn't what you would expect of the current talk shows but it was at least something else to aspire to. For all intents and purposes however it didn't go as well as he'd planned and eventually he had to move on.
1. He grew up on a dairy farm.
It almost seems like Wopat had the kind of life that movies are always being written about. Multiple siblings, life on a dairy farm, and desire to be great. That's movie material right there. Maybe someday someone will casts a biopic about Tom Wopat. It might be more interesting than people think.
Tom Wopat is likely to be thought of as Luke Duke for the rest of his days by fans. It seems a fitting image.
Save
Tell us what's wrong with this post? How could we improve it? :)
Let us improve this post!