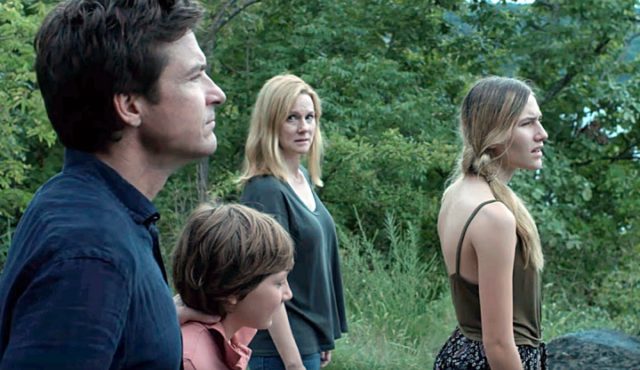 Sofia Hublitz is a young actress who was born on June 1, 1999, in Richmond Virginia. She has already established a name for herself after having roles in 'Louie' in 2010 and one episode of 'Horace and Pete' in 2016. The young actress is now progressing in her career with larger roles as she is set to star in the new Netflix series, 'Ozark', which will be aired for the first time on July 21, 2017.
Here are five more facts about Sofia Hublitz which you may not know.
1. She Was a Contestant on Masterchef Junior
In 2013, Sofia Hublitz was one of the contestants on Masterchef Junior, Season 1, which was aired on Fox. In one episode of this cooking competition, Sofia makes a mistake when she is baking and breaks down in tears. The show's judge and presenter, Gordon Ramsay, runs to her aid. Not only does he stop her crying, he also helps her to start again and follow the correct cooking procedure. She was on the show for just three episodes but she won over the public and made a big impact during that time.
2. Cooking Got Her Noticed
Although Sofia loves cooking, it was always her dream to become an actress. Masterchef Junior was a stepping stone for her to achieve this as appearing in the competition brought attention to her. In each episode of the cooking show, she was introduced as a young actress and this raised awareness of her profile. In fact, it led to her being cast in 'Louie' the year after she competed.
3. Her Voice is Featured on an Internet Song
A group called Backlash have included Hublitz's voice on a track they have made for the Internet. When Sofia Hublitz appeared on Masterchef Junior, she loudly asked about where the pomegranates were. The track features this sentence several times throughout. It is rather unimaginatively called 'Where Are Pomegranates (feat. Sofia Hublitz).
4. She Has Plenty of Representation
In 2016, United Talent Agency (UTA) signed the young actress to their books. However, she already had representation that she is continuing to use. Her current agencies include 3 Arts and Jordan, Gill & Dornbaum. Having such support behind her could lead to many other roles for this up and coming actress.
5. She Plays Charlotte Byrde in 'Ozark'
Sofia's latest venture is the ten-episode series 'Ozark' which is coming to Netflix soon. In this, she plays Charlotte Byrde, the daughter of a financial planner who owes money to a large Mexican drugs cartel. This is Hublitz's biggest role so far and she has the honor of working alongside Jason Bateman and Laura Linney. In addition to acting in this crime drama, Jason Bateman is directing half the episodes. Also, starring in this television series is Julia Garner and Skylar Gaertner. The latter is also a relative newcomer to television work.
These are just five little-known facts about this young actress. As we continue to see more of her on our screens, we will no doubt learn more about this talented young woman.