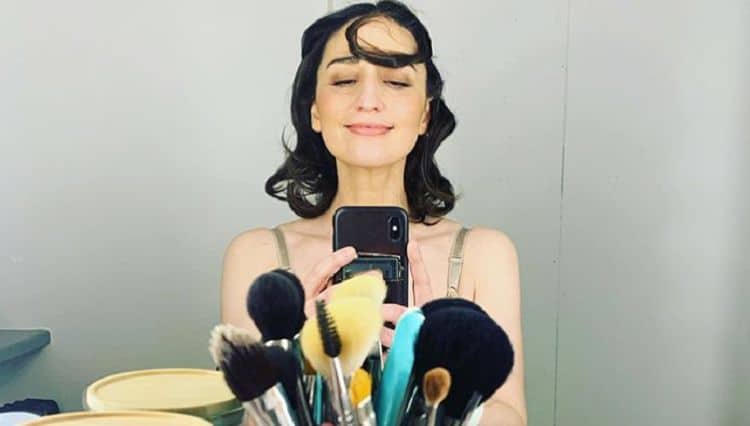 Sara Bareilles is an American singer, songwriter and actress who is best known for her amazing mezzo-soprano voice and her musical contributions. The native of Eureka, California has gained popularity through the unusual lyrics that she writes which are considered to be among the most honest and vulnerable in the entertainment business today. For those of you who are fans, we've found that this brilliant young rising star hasn't gotten the amount of recognition that she truly deserves, so here are five things about Sara Bareilles that you most likely didn't know.
She's been stiffed on pay for professional work
You wouldn't think that anyone would have the nerve to stiff a professional on the agreed upon pay for a gig, but this has happened to Sara more than once. There won't be any lawsuits filed though. Sara herself takes the blame because when she plays at Universities, the hiring parties are expecting her to follow some sort of protocol. She finds herself swearing excessively on occasion, in her performances and when this happens, she often forfeits her compensation for the show.
Sara was bullied in school
Bareilles shared that when she was growing up, she was overweight. The kids at school gave her a rough time and teased her because of it. Some of the other children were so mean to her, that she had to change schools and start over again in a new place. These experiences are no doubt, inspirational in her emotional and riveting songwriting style. She draws on past experiences and the feelings that they generated within her.
Her songs are like a journal
Bareilles writes about her life experiences and the things that happen to those who are close to her. She shared that writing about the things that have an impact on your life in some way, is much like keeping a diary. In her case, the entries are laid out and bare for the world to see. This lets us all know how open and honest Sara Bareilles really is.
She has an interesting heritage
Sara isn't from just one culture. She is a wonderful blending of several ethnicities. Her French father is of Italian and Swiss-Italian ancestry, hence, the origin of her last name. Her mother is mostly of Portuguese descent, with twenty-five percent German and English ancestors.
Her music is a reflection of her emotional issues
Sara is brutally honest about her ups and downs. She shared that there are times when anger management issues arise in her life. She sees that they show up in the lyrics that she writes that come across as being passive aggressive, while the songs may in fact sound happy. She further explained that the women in her family have a tendency to be high on the emotional scale, and given to tears. The made it clear that she writes about emotions because these are her inspirations. Sara may have bouts of anger now and then but she is a very caring and sensitive person who wouldn't hurt anyone's feelings intentionally.