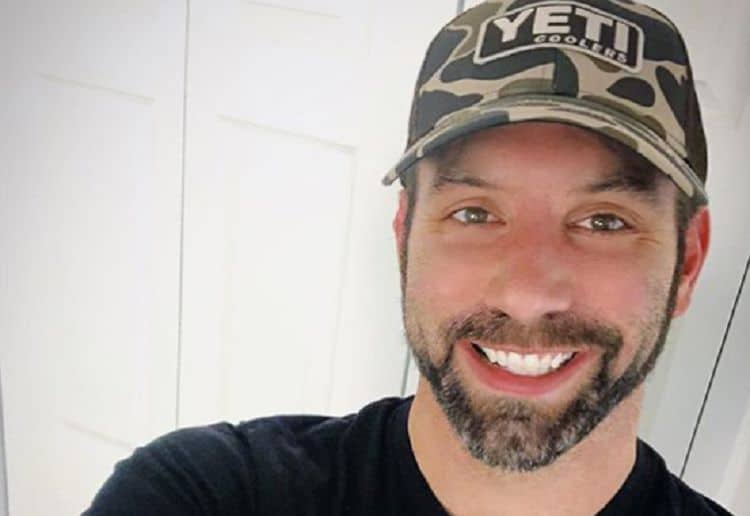 Most people will know Nick Groff as an American paranormal investigator on Ghost Adventures before moving on to Paranormal Lockdown and Ghosts of Sheperdstown. With that said, it is interesting to note that he is involved in other ways in the TV industry as well as the music industry. In fact, Groff has actually released a couple of music albums, which are centered around his interest in the paranormal.
Here are five things that you may or may not have known about Nick Groff:
Fell Out of a Tree When He Was Eight
When Groff was eight, he fell out of a tree that he was climbing at the time. He has described the whole incident as a near-death experience, which he has credited for making him more sensitive to the supernatural side of things. In fact, Groff claims that the first time that he saw a ghost was no more than a couple of years after he had his fall, which occurred while he was alone at his home.
Claims to Have Been Possessed
Groff claims to have been possessed on at least two separate occasions. On the first occasion, he claims that he was possessed while he was at the Moon River Brewing Company, which is a bar, a restaurant, a brewery, and rather unsurprisingly, a tourist attraction all rolled up into one. On the second occasion, he brings up the King's Tavern, which is another example of a bar and restaurant rolled up into one.
One of the Co-Founders of the Ghost Adventures Crew
Initially, Groff met Zak Bagans when he and his future spouse hired him to serve as the DJ at their wedding. Their shared interest in the paranormal resulted in a team-up between the two, though they worked for some time as a camera operator and a DJ at wedding before making a move over to paranormal investigation. In time, they brought on Aaron Goodwin, who was already known to Groff because they had met at a film conference before that point in time.
Claims to Have Seen a Ghost at the Linda Vista Community Hospital
As a paranormal investigator, Groff claims that what convinced him that the paranormal was real was the supposed sighting of a ghost at the Linda Vista Community Hospital, which can be found in the city of Los Angeles. For those who are unfamiliar with the name, it is a popular location for making horror movies, TV shows, and even the occasional music video, which was helped by how a decline in its surroundings resulted in a corresponding decline of its facilities.
Has an Interest in Sports and Fitness
Besides his role as a paranormal investigator, Groff has a powerful interest in sports and fitness. This can be seen in how he co-owned a fitness center for a time. Furthermore, this can be seen in his participation in American Ninja Warrior as well as how he competed and won in the 2015 edition of the Boston Spartan Race, which is one in a series of obstacle races.
Save
Tell us what's wrong with this post? How could we improve it? :)
Let us improve this post!