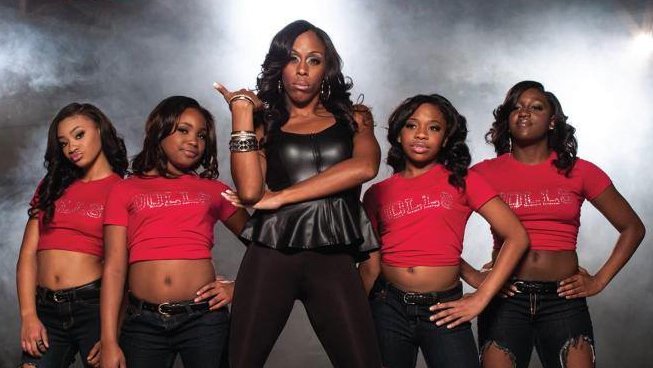 Diana Williams is a successful woman not just for the talent she brings to the table, and she has the brains to back things up. She came to the limelight after the dance reality show, Bring It. Her breakthrough from the show opened doors to other opportunities that have made her successful. Other than running her businesses successfully, she is also a proud mother and wife.
10. She has history on the adult content production
In her teens, Diana Williams engaged in adult content production. She was very popular with her social media accounts hitting more than 100k followers. However, she walked away from the adult film industry and never looked back.
9. She is happily married raising two kids
She is married to one Robert Williams with hone they have one male child, Cobe Williams. However, they also take pride in raising Aja Williams who is Robert's daughter from his previous marriage. Robert knows everything there is to know about Diana before their marriage. He chooses to focus on making things work between them as opposed to dragging the past along.
8. Dancing has been a passion since childhood
She started dancing as young as the age of four. Later, after her parents noticed her passion for dancing, she was enrolled into Angie Luke School of Dance. Here, she sharpened her initial skills and learned different types of dance styles.
7. She was once in hefty debt
After having her son, her family moved to Atlanta, Georgia where things did not quite work out as they expected. The job that pushed them to move no longer existed and even after losing their material wealth such as cars, it was still difficult to put food on the table. However, they were able to get back on their feet.
6. Rose to fame after dance reality show, Bring It
It is evident that many did not know of Diana Williams before the dance reality show Bring It. This was the eye opener for Diana that brought out her talent/ gift to the world. Not only did it make her famous, but it also made her the money she is spending.
5. Started her own dance school
In the year 2001, Diana founded Miss D's Dancing Dolls in Jackson, Mississippi. This reality show nurtures young talent while at the same time providing them with an opportunity to be noticed to the larger world. Who knew there was so much talent even within the very young? This brought forth talent with a number of trophies coming her way.
4. Popularly known as Miss D
Diana Williams is popularly known as Miss D to her students as well as her fans. The initial D arises from her first name. This is also part of the name of the dance school she opened back home.
3. Has a degree in Criminal Justice
From Jackson State University, Diana Williams attained her degree in criminal justice. Not only does she have the moves on the dance floor, but she is also smart. She did not go into this profession however but rather leaned towards dancing and choreographing.
2. Grove Park Dancerettes is her project among others
In the year 2002, after Dancing Dolls, she launched yet another television show on dancing. Later in 2006, she acted as the choreographer for the Callaway High School Chargettes. This gave way to Prancing Diamonds in the year 2007. In 2010, she founded the Dollhouse Dance Factory where she nurtured other students. The turnout was impressive as she started her first semester with 23 students. Her students have brought home trophies from various competitions. Clearly, Diana is not about to stop.
1. Diana is currently a millionaire
Despite her struggles after the birth of her son, Diana's net worth is past the million mark thanks to her talent and gift.
Diana Williams leaves a motivational and rich history. She has juggled between a lot but has managed to stand out. Despite knowing about her talent in her early years, she did not give up. Decades later, she became popular and motivated people despite a tough teenage life path. Above are 10 things you probably did not know about Diana Williams that are worth your attention.