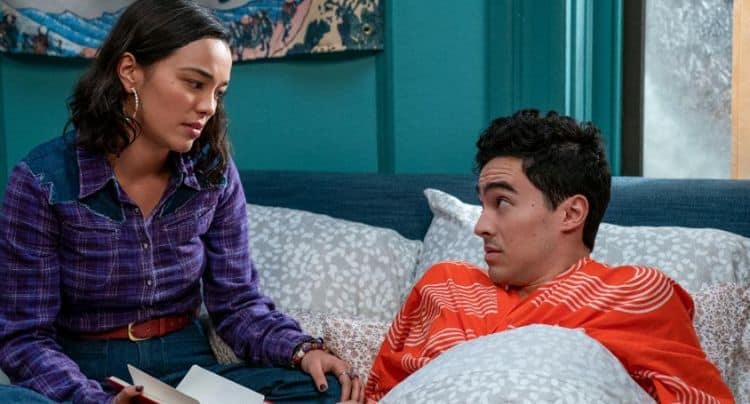 Everyone is talking about Troy Iwata right now. He's going to star on the show "Dash & Lily" on Netflix, and he's not trying to pretend he is not excited about it. Netflix has taken the world by storm over the course of the past few years, and it's going getting bigger. Mainstream stars are making their way to the hit streaming service. They're making their own shows, their own movies, and they're doing better than a lot of the more famous networks that have been in the game a long time. Netflix is the new "It" place to be, and this is a young man who is going to take advantage of that every step of the way. Let's learn more about him.
1. He's Been Around
Maybe he's not a major motion picture star nor a man who had a leading role in anything that we've watched before, but he's a young man who has been around the block a time or two when it comes to shows that are just famous. "Quantico," "New Amsterdam," and "Ray Donovan," are just a few of the big shows he's been part of, and that is a huge accomplishment.
2. He's a Model
You know his face because you've seen him commercially for many years. He's been working for a long time modeling for print shoots and commercials. He's been part of Apple ads, Citibank, Cosmopolitan magazine, and even the Gap. He's done much more, but we know you know him from these things.
3. He's a Broadway Star
To be on television, to be on Broadway, to model and do print work? All this tells us is that he is a man who knows and recognizes success when it's in his face. He performed in "Be More Chill," and he did a stellar job from what we've heard said about him.
4. He's a Singer
We know you're sitting here reading this wondering if he's just perfect. We get it. He might be. Of course, he might have a flaw or two – don't we all? – but we assume those flaws aren't located anywhere in his range of talents. He's a singer, and he's performed publicly, on theater albums, and around the country. He's impressive.
5. He's Educated
A man this talented must not have time to do anything else, right? Wrong. He made the time to get an education that's more than a little impressive. He's got a Bachelors of Art degree from the time he attended Vanguard University of Southern California. This is not to be confused with Vandy, the SEC football team's school that we know is impressive and wonderful on it's own but really is just football to us.
6. He's an Actor Because He's a Copycat
Literally, his words and not ours. He wanted to become an actor because his brother was studying acting, and he just wanted to be like his brother. It's that simple. He was always 'trying to copy him,' and it clearly worked out well for him.
7. He Lives in New York
He's been there around five or six years now, and his new job with Netflix means he's not living far from work. His role is based in New York, which means he's already there, the story is about New Yorkers, and he's already familiar with the city. It's a good role for him as a whole, and it works.
8. He's Very Private
Troy Iwata isn't trying to keep his life from his fans, but he's not trying to be in your face about every single thing, either. He's a rare breed who isn't showing us how he gets dressed every morning or what he's eating for breakfast or showing us his coffee prior to taking his first sip. It's a lost art for so many, but one that we appreciate nonetheless.
9. He's Creating A Story for His Character
On his new Netflix show, he plays the older brother of one of the main characters, and he gets a way in the story. He has helped create the bedroom his character spends so much of his time in, he has come up with a backstory, and he's getting to really dive into this and make a mark. We think that sounds like a lot of fun, and we love that he is so invested in this character.
10. He's Loving His New Series
What's so important to him is that this is a holiday series that takes place during the holidays in New York, which is amazing. But, he also feels that this is about kids who are coming of age. It's not a Hallmark love story. It's not a Christmas movie about the kids. It's is its own unique niche, and this has Troy Iwata feeling very excited.