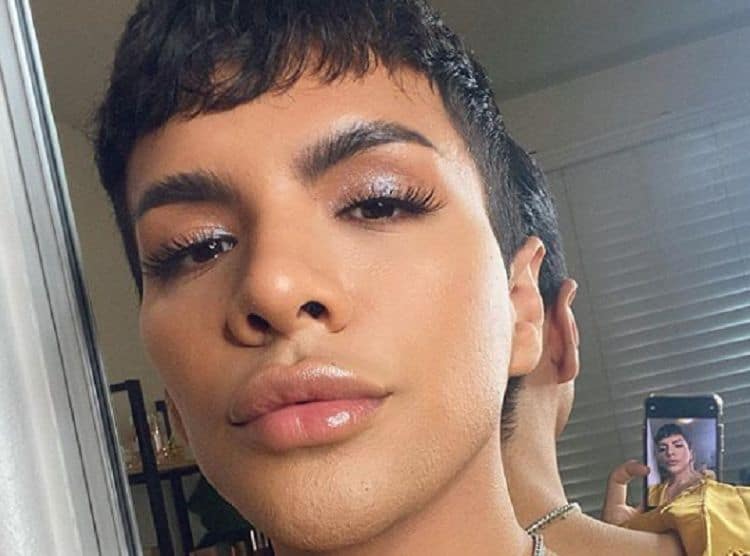 Gabriel Zamora is a YouTuber who has risen in the ranks on the site as a male artist who became the first to sign with the Ipsy beauty community. He's a popular social media influencer who offers makeup tutorials and tons of tips. He has a large fan base and gives out some great lessons on the proper application of makeup and how to achieve spectacular results. For fans who always want to know more, here are 10 things you probably didn't know about him.
1. He developed a passion for makeup when he was young
Gabriel Zamora's passion for makeup is what led to his experimenting that helped to build his skills as a makeup artist. There is little doubt that the man possesses a great deal of talent when it comes to beauty enhancement. What many fans don't know is that he started using makeup when he was still a teenager. He tried different techniques until he discovered what worked best to achieve the desired effects.
2. He went to college
Prior to his move to Los Angeles, Gabriel enrolled in college. This is while he was living in Houston, Texas. He studied in the business program. Although he didn't complete his studies there, we're sure that the things that he learned during his time there are helpful in managing his own successful business as a YouTuber. He ended up dropping out of college to make the move to Los Angeles to pursue his career as an artist.
3. He was recruited away from school
We learned that Gabriel received a call from Lilly Ghalichi while he was still living in Texas. She encouraged him to leave school and come back to LA for a job. She is the person who hired him to work at Lilly Lashes. She hired him as the social media coordinator for the company. This was a decision that would change his life and set him on a new career path.
4. Gabriel Zamora is a social media phenomenon
Zamora has made some significant contributions to the beauty industry. He's become one of the most popular makeup artists with hundreds of thousands following him on social media. His YouTube channel has attracted over 800,000 subscribers. He also as over 900,000 followers on Instagram. Soon he'll pass the million mark for each.
5. He jumps right into the beauty blogger feuds
Followers have been kept entertained by the drama that has taken place between Gabriel Zamora and a few of the other beauty bloggers. He's been involved in his share of the feuds between Jeffree Star, Manny Gutierrez, Laura Lee, and Nikita Dragun. They've all participated in pissing matches which include making snyde remarks to one another, making up later, then starting them all over again.
6. Nikita Dragun is his BFF
We also learned that he and Nikita Dragun, fellow YouTubers are best friends. The two have collaborated on numerous projects on one another's channels through the years and they did a couples' costume for Halloween. Although there was a messy feud going on for a while, he and Jeffree Star are good once again and he even appeared in Star's Magic Star Concealer project.
7. Gabriel has a clothing line
Gabriel has his own line of clothing. Some of his most iconic catchphrases are printed onto the merchandise which makes them particularly appealing to fans. You can find tees and hoodies on his site. There are other items in his merchandise collection so if you're a big fan you'll probably want to check them out. They also make great gift ideas for friends who are fans.
8. Gabriel went to Jeffree Star's home to apologize
Just to show you what kind of guy Gabriel Zamora is, after the feud between him and Jeffree Star cooled down a bit, he took the high road. Gabriel went to his house, and Jeffree was impressed stating that "he apologized man-to-man." Zamora is a guy with principles and integrity. Fans of both were relieved to hear that the two were friends again and that the feud was over. In addition to the home apology, he went on camera to make sure that he made a public apology to Jeffree. He had listened to what others had said and formed opinions based on negative feedback, but it wasn't right and it came across as bullying, he offered. This was a heartfelt apology and Zamora covered all the bases in an attempt to set things right.
9. Zamora knows how to be a friend
When it all shakes out, Gabriel is as human as the next person and when you're involved in the beauty industry and make friends of all kinds, there are bound to be disagreements and disputes. When feelings get hurt it's just human nature to lash out. Gabriel may have initially had some misinformation and perhaps he reacted before he thought it out. He learned a lot through the process, then he figured out what he had to do to make amends for any perceived wrongdoing. In the end, we've all learned that Gabriel Zamora does know how to be a friend, even when it isn't easy. This speaks well of his character.
10. His Net Worth is $9.3 Million
We were interested in knowing how wealthy Gabriel Zamora is today. As of 2019, his estimated net wealth is around $9.3 million. He's done very well for himself and he's young with many years of success ahead of him. The source of his wealth is his YouTube channel which is monetized through sponsorship.
Tell us what's wrong with this post? How could we improve it? :)
Let us improve this post!