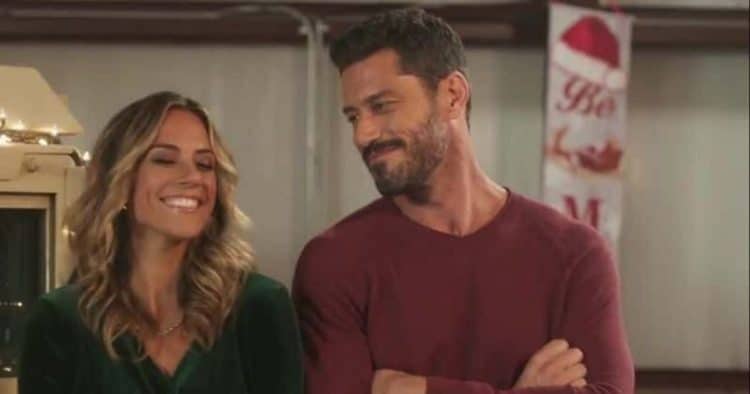 For more than 20 years, Brandon Quinn has been lighting up screens with his handsome face. Even if you don't know him by name, you've probably seen him in something over the years. Although he's had a few feature film roles over the years, the majority of his career has been spent on the small screen between TV series and made for TV movies. His most recent role in the Lifetime movie A Welcome Home Christmas aims at bringing a little fun and holiday cheer to viewers. Brandon's fans are loving him in the heartwarming role and the project is a great example of Brandon's range as an actor. Keep reading for 10 things you didn't know about Brandon Quinn.
1. He's A Colorado Native
Brandon was born and raised in Aurora, CO and he's very proud of his roots. While the area is known for being beautiful, it's not known as being a good place to begin an acting career. Brandon eventually decided to relocate to Los Angeles where he currently lives with his family.
2. He Was In An Episode Of Grey's Anatomy
Brandon has made lots of guest and recurring appearances in successful shows over the years. He even got a chance to take a trip to Shondaland when he appeared in an episode of Grey's Anatomy during 2017. Some of the other shows he's made guest appearances in include The Vampire Diaries, Royal Pains, and Drake & Josh.
3. He's A Family Man
There are probably countless people out there who have been hoping to find out that Brandon is a bachelor, but that isn't the case at all. He is happily married to Rachel Catudal and the couple has three children together who Brandon loves to spend time with. Rachel is also an actress although she has just one on screen credit.
4. He Got Into Acting After A Bad Car Accident
Brandon isn't the type of actor who spent his entire life dreaming of acting. Instead, he actually fell into it by accident after being involved in a serious car accident during high school that prevented him from playing sports. He decided to get involved with acting instead and it didn't take long for him to fall in love with it.
5. He Loves To Workout
Despite being a dad, Branson refuses to be out here sporting a dad bod. He takes his health and fitness journey very seriously, and he spends a lot of time making sure that he keeps himself in tip-top shape. Whether going to the gym or going for a bike ride, you can bet that Brandon is going to exercise.
6. He's A Skater
Good looking, talented, and adventurous? Yup, all three of those things would describe Brandon. He was an avid skater during his younger years and while he doesn't have the time to skate the way he used to, he hasn't lost his skills on the board. In 2019, he shared a photo of himself performing a trick at what appeared to be an indoor skate part.
7. He's A Broncos Fan
Brandon is a huge football fan and he's even gotten his daughters to fall in love with the sport. He told Mile High Report, "I'm one of those guys that there is nothing I'd rather do than watch a Broncos game in a dark room by myself. Part of me is like, 'This is amazing. My daughter is interested in football. This is WHY I had kids!'"
8. He Loves The Outdoors
Brandon spends a lot of time at work and he loves what he does, but that doesn't mean he isn't grateful for some time off every once in a while. When he isn't working, you can usually catch him outside making the most of a beautiful day. He loves to do things like go hiking, water skiing, and swimming.
9. He Likes To Read
You're never too old to learn new things, and that's something Brandon fully embraces. He loves to read and occasionally shares photos of the book he's reading with his followers on social media. Not only is reading a great way to learn, but it's also the perfect way to relax after a long day.
10. He Has 50 Acting Credits
Brandon's acting resume is much more impressive than a lot of people realize. Since making his first on screen appearance in the late 90s, Brandon has gone on to earn 50 acting credits. Since he's only in his early 40s, it wouldn't be surprising if he went on to get 50 more before it's all said and done.