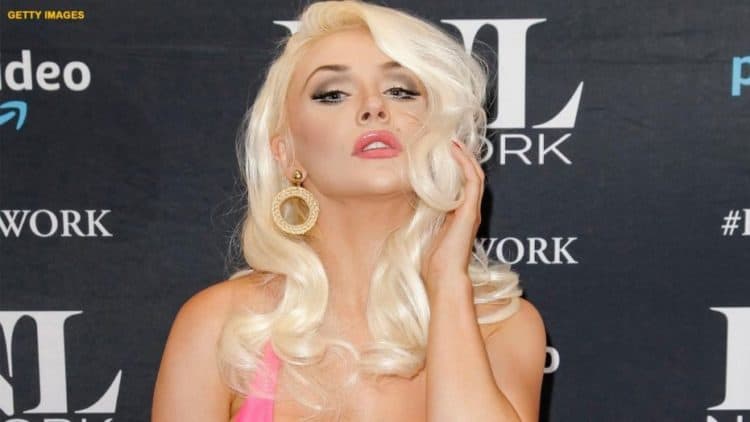 It's kind of hard to know how to feel about Courtney Stodden since on one side she's admittedly spoiled 'in a good way' as she's said it, and has acted in the past as though she jumped into things a little quickly when it came to life. But on the other end she's been through a few things in her life that she had absolutely no control over and was forced to endure. With that being said it's easy to criticize her for being a bit out of her depth when it comes to a few things that life has to offer, but that kind of criticism isn't a wise thing to fall back on since it doesn't lead anywhere productive most times. Instead let's just say that she's been leaning heavily on the fact that she's spoiled and has been enjoying the popularity her celebrity status has brought her and is among the many women that you might admire or just shake your head at as you move on.
Here are a few things you might not have known about Courtney.
10. She's big on spreading awareness about skin cancer to teens.
This is a definite positive in her favor and it was created by the fact that her mother's melanoma was caught early on and it allowed her to be treated in time. It makes sense then that she would take this on as a personal cause.
9. Courtney appeared on Couples Therapy with her husband.
One of the most notable issues that came up was when her husband noted her habit of texting her ex-boyfriend while they were in bed. That seems like a big warning sign right there no matter what anyone says. Being married usually means giving up the exes, at least enough that you're not texting them while in bed with your husband.
8. She's a very proud vegetarian.
Courtney did try to go vegan but found that there were simply too many food restrictions to handle. So instead she sticks to a vegetarian diet since she can't bear the thought of eating an animal.
7. She had to have nose surgery.
It's more than the fact that she wanted to, she apparently had a few issues such as a deviated septum and other problems that made it hard to breathe. Without any way to verify those other issues it's hard to say anything other than it obviously worked.
6. It sounds as though Courtney was bullied when she was younger.
She developed quickly when she was younger and unfortunately this was what caused her to get harassed and bullied and even beat up on occasion. Her mother eventually pulled her out of school and started home-schooling her.
5. There was a 34-year age gap between her and her husband.
Her husband, Doug Hutchison, was 51 when she was 16, which is more than a substantial age gap. Many people would no doubt fly off the hook, and probably did, when this was revealed. One could only stand back and say what they want but accept it however, though it's likely that many parents would have said absolutely not and made matters worse.
4. Courtney has admitted to being bisexual.
It's hard to know if this is real or not or if it's something that she's testing out in her life. The whole idea of being bisexual is doubtful to some people and yet very real to others. It's not a publicity stunt to be honest since people have ceased to care about it quite as much, but it still seems like something that some individuals use to pique their curiosity.
3. It kind of seems that she wasn't ready to be married.
The whole 'age is just a number' argument is something she used at the drop of a hat when she got married to Huthison, but upon realizing that the vast gap between them was something that their marriage couldn't withstand she reneged on that saying since she came to understand that age is a little more than a number when it comes to understanding the difference between individuals that were born in entirely different generations and see the world in very different ways.
2. Her parents had to sign a consent form to allow her to get married.
There are those that would gladly condemn her parents for even bothering to agree with this union. They were entirely supportive and didn't seem to say a single thing against it. But then it's not really anyone else's business, so there's the reality. Still, it's not wrong to say that many people in this day and age would still gladly comment day and night upon this matter from varying viewpoints.
1. She and her husband separated twice.
They at least tried to make it work, but when they got back together and she was seen around Hollywood on the arm of another man getting kind of cozy it seems that this might have been the final straw.
Yeah, it's hard to know what to say. But it's easier to just admit that she's a young woman that's made some questionable decisions.