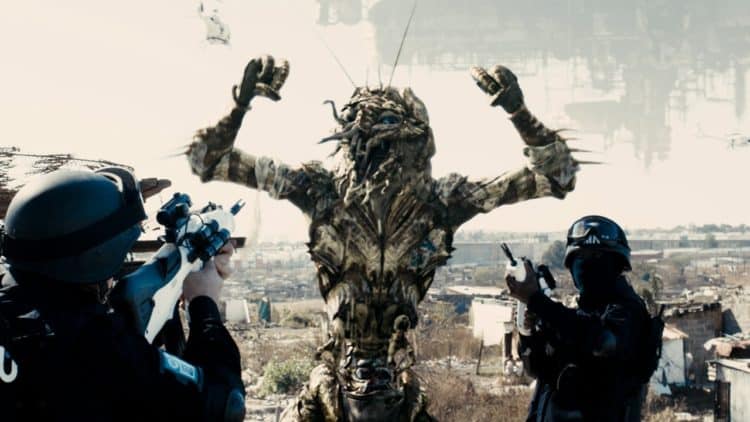 In the film and television industry, it is a given fact that actors receive the most attention. This is understandable, as their work is in front of the camera and featured most prominently. However, there are many individuals who devote their incredible talents to these productions that do not receive the same type of recognition. Often, it is the director who truly decides the feel and tone of a production.
One director who has seen remarkable success in the past decade is the South African-born Neill Blomkamp. His productions are known to be a reflection of his unique style. He is probably best known for District 9, Elysium, and Chappie. However, his career is actually long and storied, with an incredibly diverse mixture of projects.
Recently, Blomkamp has made waves with experimental short films released through his new company, Oats Studios. As more people come to know Blomkamp, they will likely wonder who he is outside of directing. In order to provide some perspective, here are five of the most interesting facts about this extremely talented director.
5. He has a long history with Sharlto Copley
Blomkamp and Copley are one of the film industry's most underrated director-actor duos. The actor has starred in each of Blomkamp's feature films. Interestingly, their paths crossed well before the release of District 9 in 2009.
As a teenager, Blomkamp approached Copley to inquire about working for Copley's production company. Copley allowed him to dabble in animation on the computers, and the two have never looked back. This chance meeting has resulted in several commercially and critically successful productions.
4. He is highly educated
Like many directors, Blomkamp pursued post-secondary education in order to hone his craft. His education is interesting, however, because it was not for directing. Instead, Blomkamp studied animation and visual effects, one of his long-time passions. When he was 18 years of age, he moved to Canada and studied at the Vancouver Film School.
3. Neill Blomkamp Net Worth
While directors may not achieve the same level of fame as the actors starring in their films, they are certainly compensated well. After a long and distinguished career in several fields, Blomkamp has earned himself a considerable fortune. Currently, his net worth is estimated to fall around the $20 million mark. This enormous sum has been earned over decades of professional experience in the entertainment industry, although his blockbuster movies most likely provided a significant portion of his wealth. With the recent release of short films, and the buzz he has created with their release, it appears as though Blomkamp shows no signs of slowing down.
2. He has not always directed
Fans of Blomkamp's work may know him best for feature films like District 9 and Chappie. However, his initial work was actually in animation rather than directing. He emerged rather quickly as a formidable talent in this field, working on productions like Dark Angel and 3000 Miles to Graceland. In addition, some of his most notable early work included producing short films to promote the release of Halo 3.
1. He has worked with his wife
Blomkamp is married to the highly successful and talented Terri Tatchell. Tatchell is a screenwriter who began her career writing a short action film directed by Blomkamp. Most notably, however, the two collaborated on the screenplay for District 9. Together, they were nominated for the Academy Award for Best Adapted Screenplay. Given how difficult it can be to mix work and relationships, it is very impressive that this couple achieved such tremendous heights together.
Final Thoughts
Neill Blomkamp is the perfect example of how relatively unknown individuals can have incredibly interesting lives. While he may not be as famous as some of the stars of his films, Blomkamp's career has been filled with a remarkable amount of success. Whether as an animator, producer, writer, or director, it seems that he simply has a way to create entertaining and popular work.