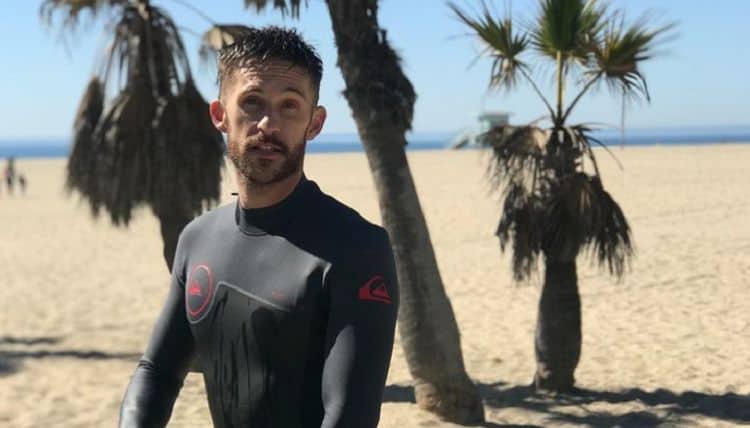 Since the beginning of his career Jimmy Fowlie has shown that he's an expert when it comes to making people laugh. Between his YouTube content and the work he's done on other people's projects, Jimmy has established himself as a seriously funny guy. Never afraid to try new things, Jimmy's next venture is one that his fans are sure to live. It was recently announced that Jimmy will be starring in Bridesman, the first original series from the gay social media app, Grindr. As a gay man, Jimmy is excited to be a part of something that will be bringing something new to his community. Keep reading to learn 10 things you didn't know about Jimmy Fowlie.
1. He's Originally From Boston
There aren't too many details floating around about Jimmy's personal life – especially before he became popular. One thing we do know, however, is that Jimmy was born and raised in a suburb of Boston called Bedford and he attended Walnut Hill School. While Boston may be a great city for a lot of things, Jimmy knew that it wasn't the best place for him to pursue his dreams. He eventually ended up moving to Los Angeles. Jimmy has also lived in New York City.
2. His YouTube Channel Has Millions Of Views
Jimmy's YouTube videos have earned him recognition all over the internet. His channel has amassed nearly 74,000 subscribers and that number is continuing to grow. What's even more impressive, however, is the fact that his channel has more than 11 million total views. His most viewed video has more than 2 million views alone.
3. He Attended USC
Some people may think that Jimmy is just some random dude who decided to pick up a camera and start recording videos for social media. That isn't the case, though. He is actually a trained actor. Jimmy has a bachelor's degree in theater from the University of Southern California.
4. He Has Theater Experience
YouTube isn't the only place where Jimmy has shown off his acting chips. He made his theater debut in 2017 in an off-Broadway production of So Long Boulder City. There's no word on if he plans to do more theater work in the future but his fans would likely love to see him hit the stage again.
5. He Was In An Episode Of Jimmy Kimmel Live!
Jimmy has had a lot of great opportunities throughout his career and one of them was the chance to work with fellow funny guy, Jimmy Kimmel. Jimmy played several characters in an episode of Jimmy Kimmel Live! that aired in 2011. He has also worked with several other well-known people in the entertainment industry including Emma Stone.
6. He Sells Merch
Following Jimmy on social media and watching his content isn't the only way to show your support. Dedicated fans can also purchase merch through his website. At the moment, he only sells t-shirts and tank tops but there's a chance he could add more items in the future.
7. He Has An Account On Patreon
If you want to see more from Jimmy than what he posts on Instagram and YouTube, you're in luck thanks to Patreon. Patreon is a platform that allows content creators to provide premium content to their fans for a monthly subscription fee. Fans can sign up for Jimmy's Patreon account for just $3 per month, however, paying $25 per month will get you a top tier subscription.
8. He Is A Teacher At The Groundlings
Jimmy doesn't just love sharing his talent with the world, he also enjoys sharing his expertise. He has been teaching at The Groundlings Theatre and School for nearly a decade. The Groundlings boasts a long list of very famous alumni including Will Ferrell, Melissa McCarthy, and Kathy Griffin.
9. He Loves To Surf
Even though Jimmy makes his living on the internet, that doesn't mean that he likes to sit in the house in front of a camera all day. He enjoys spending time outdoors and taking advantage of the beautiful weather that southern California has to offer. Surfing is one of his favorite things to do and he likes to hit the waves whenever he gets the chance.
10. He's Passionate About Social Justice
If there's one thing Jimmy has consistently done over the years (other than make people laugh) it's show his support for causes relating to social justice and human rights. In addition to his support of the LGBT community, Jimmy has also been an ally in the fight to end racism. He has made it a point to use his platform to promote diversity and raise awareness to various issues.
Tell us what's wrong with this post? How could we improve it? :)
Let us improve this post!