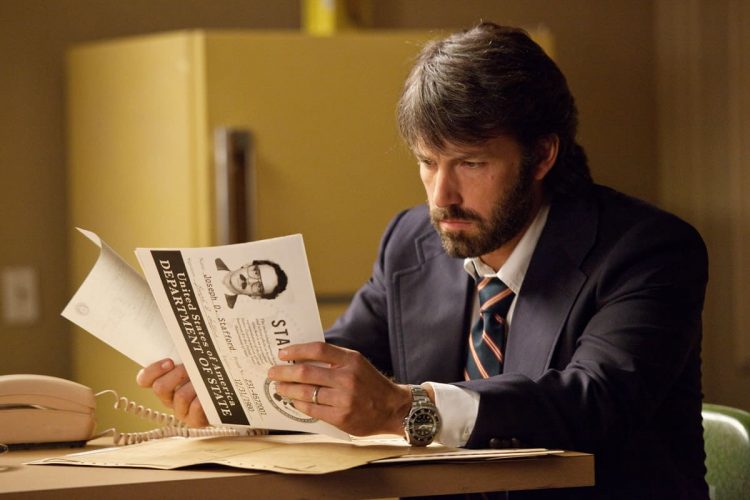 Chris Terrio is an American film director and screenwriter who is best known for is writing of the "Argo" screenplay (2012). He received an Academy Award for Best Adapted Screenplay for the film. Often, the geniuses behind the great films which are released, are not as familiar to viewers as the actors who star in the leading roles, but without screenwriters and directors, there would be no film. Here are five things about Chris Terrio that you didn't know.
1. He is co-writing the new Star Wars installment
Terrio has recently been hired as the co-writer for "Star Wars: Episode IX. He replaces Jack Thorne and will be writing in collaboration with J.J. Abrams who will also direct the film. It is currently in production and is scheduled for release in 2019.
2. He's a native New Yorker with a private side
Chris was born in New York City, December 31, 1976. He came very close to being a New Years' baby but just missed it by hours. He was raised by his parents in a Catholic family of Irish, Italian and Acadian descent, in Staten Island. He's active in discussing his philosophies on screenwriting and directing, but he keeps his personal life out of the spotlight.
3. Chris Terrio is an Ivy Leaguer
Terrio attended Harvard University and graduated from the prestigious institution in 1997. He studies German phenomenology and English literature and was a member of the Harvard Radcliffe Dramatic Club. He also studied at the University of Cambridge for his master's in Lit for a period of time, but switched over to the USC School of Cinematic Arts to earn his master's in 2002.
4. He's had his ups and downs
Chris has achieved a high degree of success in his chosen profession, but it hasn't all been rosy for him along the way. In 2005, he went broke and resorted to writing scripts from home. This kept him out of the mainstream for a while, but it certainly didn't keep him down. He did have some confidence issues during his first directing stint, admitting that he didn't have a clue at the time, but the cast and crew were magnificent in helping him through his first gig. He's come a long way since then.
5. Terrio directed at a young age
Chris was just 26 years old when he made his directorial debut. It was the film "Heights." One of the most amazing things about this feat was not only his young age, but also the fact that the film debuted at the Sundance Film Festival, and it actually received critical praise. This is a big accomplishment for a new director and it was also a milestone in his career. Terrio has gone on to receive a multitude of prestigious awards for his contributions to the film industry. H's been nominated for a Golden Globe Award for Best Screenplay Motion Picture. He's also won the Writer's Guild of America Award for Best Adapted Screenplay and an Academy Award for Best Writing Adapted Screenplay. He's a talented writer and he's just beginning.
Save
Tell us what's wrong with this post? How could we improve it? :)
Let us improve this post!