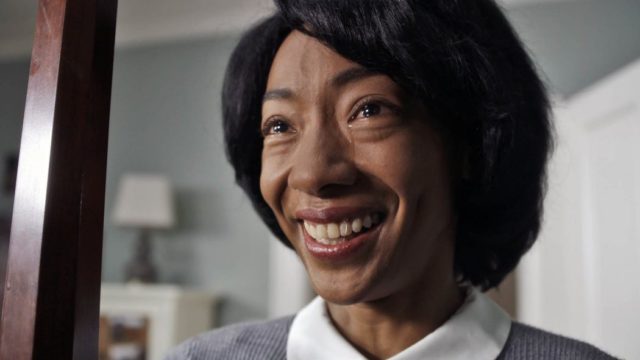 For anyone that enjoys watching a good movie now and then, Betty Gabriel is definitely someone that you should be paying attention to. Although she is still considered relatively new in the business as an actress, she already has a number of notable projects to her name, including The Purge: Election Year and Get Out. The thing that makes her really interesting is that because she is still so new to the business, there isn't a great deal that's really known about her. Even people that admire her work have trouble finding more information about her. If that description fits you, you will undoubtedly enjoy the five following things about Betty Gabriel that you probably don't already know.
1. She could have chosen a different career path
Although she is a gifted actress, she could have easily chosen a different career path all together. In fact, she went to college at Iowa State University and achieved a bachelor's degree in animal science. This is the same path that veterinarians take when they're just starting out. You might consider it as the animal equivalent of pre-med. Obviously, she has a love for animals and a desire to help them. The thing that makes her unique is that she has a number of varied interests and she chose to pursue all of them simultaneously.
2. She's a classically trained actress
At roughly the same time that she was graduating from Iowa State University, she also made the decision that it was time to truly hone her acting abilities with some classic training. Although she had acted in theater prior to this time, she made the decision to commit to graduating from Juilliard, which she eventually did. This required a move to Chicago, among other things. It demonstrates her dedication to the things that she is passionate about because she is willing to go after them with everything she has.
3. She used to be a dancer
While she was attending school, she performed as a professional dancer at respected theaters, including both Victory Gardens and Steppenwolf. During that time, she would also act for the same theaters. It must have been somewhat difficult to try to decide which career path to choose, given her love of performing and her college degree. The great thing is that if she decides she no longer wants to be in the spotlight, she has a solid career field to fall back on.
4. She's quickly rising in her fame
Keep in mind, she hasn't really been acting in Hollywood all that long. Despite that fact, she's managed to make a number of good movies and all of them are fairly recent. It seems like she gets a little bit closer to her goals with each passing project that she completes. The best part is having the opportunity to watch her perfect her acting craft with the different characters that she portrays.
5. She enjoys playing characters with depth
Make no mistake about it, she isn't really in it for the fame and fortune. Instead, she prefers having the opportunity to portray characters that have some real depth to them. She enjoys a challenge and she likes participating in projects that have a deeper message behind them. This gives her an excellent platform that allows her to lead by example, which she does very well.
Tell us what's wrong with this post? How could we improve it? :)
Let us improve this post!