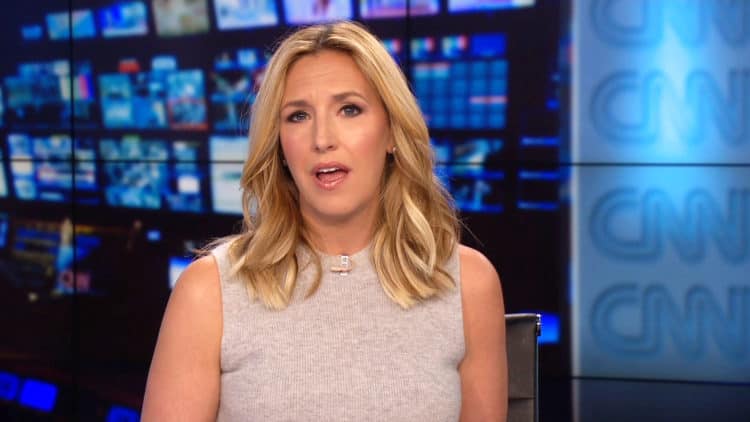 Most of us can probably only imagine how stressful it must be to work in the news industry. Especially with all of the crazy things that happen around the world on a regular basis. Still, Poppy Harlow manages to handle each story with style and grace. As a result, Poppy Harlow has become one of the best-known journalists and news anchors in the United States. Through her work with CNN, Poppy is a fixture on screens across the country. Poppy's matter of fact reporting style and cool demeanor have made her a steady presence throughout the years. She has the ability to report even the most heart wrenching stories in a calm and collected way.
With a career like Poppy's, it wouldn't be too surprising if she showed up as a character in a movie someday – or even had a biopic of her very own. But who would do the honor of playing her? Keep reading for 5 actresses who should play Poppy Harlow in a movie.
1. Blake Lively
From 2007 to 2012, Blake Lively had an incredible run as one of the main characters on the hit series, Gossip Girl. Her character, Serena van der Woodsen is cemented in the hearts and minds of viewers for being one of the coolest and most complex fictional high schoolers of all-time. Since the show's end, Lively has had some decent film roles, but nothing that has quite gotten her the same level of recognition as Gossip Girl. Playing a role like Poppy Harlow could help give Lively an opportunity to show the world just how talented she really is.
2. Scarlett Johansson
Scarlett Johansson is probably one of the most successful actresses of her generation. Throughout her career she has appeared in several blockbuster films and she has earned two Academy Award nominations. Johansson is one of the few people in entertainment who has been able to take on a wide variety of roles and still manage to be taken seriously in each one. Whether she's in a comedy, a drama, or action movie, Scarlett nails every role she plays. The diverse range of her acting skills could make her a great fit to play a character like Poppy Harlow. As a journalist, Poppy has also had to learn how to switch gears quickly.
3. Katherine Heigl
Whether posing for a photo or acting out a character, Katherine Heigl brings a special kind of magic with her every time she steps in front of the camera. Over the course of her career, she has found success on both the big and small screens. Like Johansson, Heigl is another actress who has played a wide variety of roles and managed to excel in all of them. Since it's been a few years since Heigl has worked on a film, it would be cool to see her come back on the big screen to play someone like Poppy Harlow.
4. Ellen Pompeo
I know it's nearly impossible to see Ellen Pompe as anyone other than Meredith Grey. That's exactly why she would be a great option to portray Poppy Harlow. Admit it, it would be great to see Ellen Pompeo do something different. Although being on a long running show is great for actors, it can also make it difficult for fans to see them as anyone other than the character they're used to play. For that reason, playing Poppy Harlow in a movie could be a great chance for Pompeo to show her acting chops outside of Grey's Anatomy. It could also be a good opportunity for her to get back into film. Pompeo has a decent amount of film credits prior to her role on Grey's. However, she hasn't appeared on the big screen since 2005.
5. Hayden Panettiere
Anyone who grew up in the 90s and early 2000s will definitely remember Hayden Panettiere as an adorable child star. She's all grown up now and has already proven that she can hold her own as an adult. Over the last few years, she's had some pretty successful roles. Panettiere was on the show Nashville for six years. She also had a four year stint on Heroes. Since we haven't seen Hayden in a major film over the last few years, taking a role as Poppy Harlow could be the perfect way for her to make a comeback. Plus, it's always nice to see former child stars still doing their thing.