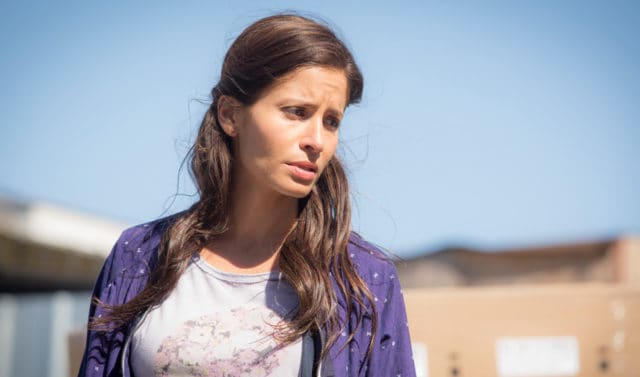 One of the best aspects of today's entertainment industry is that it showcases individuals from all over the world. One country which has recently emerged as a frequent producer of incredible acting talent is Sweden. The country has produced incredible actors, including the highly talented Mercedes Mason.
Mason is best known for her work on television series like The Finder and NCIS: Los Angeles. She currently stars on the highly popular Fear the Walking Dead. While fans likely recognize her from her strong performances, her personal life also deserves attention. She has a diverse range of skills and has had a very interesting life. Here are five of the most interesting facts about the gifted Mercedes Mason.
5. She began acting while in college
Many actors are forced to sacrifice post-secondary education in order to move straight into acting. Mason, on the other hand, was able to pursue both higher education and acting. While she was studying psychology, Mason landed her first role in a feature film. This was not an obscure project; it was the Vince Vaughn film The Break-Up.
4. She is married to another actor
The entertainment industry is one of the most stressful and high-pressure industries in the world. For this reason, it is extremely difficult to form and maintain relationships while acting. Mason, however, has managed to have an incredibly successful career while also being in a happy relationship. She is married to the highly talented David Denman, best known for his role as Roy on The Office.
3. She began modeling while in high school
Although Mason did not begin acting until college, she already had years of experience in the spotlight. This is thanks to her career as an international model which began when she was only 13. At this young age, Mason was discovered and signed by the prestigious FORD modeling agency. While modeling has not become the focus of her career, it certainly provided her with a great deal of experience in the spotlight.
2. She is multilingual
In addition to her abilities as an actor and model, Mason is a highly gifted linguist. Incredibly, she speaks five languages. These include: English, Swedish, French, Spanish, and Persian. This incredible ability separates her from most actors and also allows her to connect with a wide variety of fans.
1. She recently became an American
Mason was born and raised in Sweden. However, she moved to the United States when she was only 12, just before she was discovered by a modeling agency. After many years of studying, working, and living in America, she applied for citizenship. It was in April of 2016 that she took the US citizenship test, officially becoming an American.
Final Thoughts
Mercedes Mason is one of the most promising and talented actors working in television today. She is a highly accomplished actor and model, and she has worked in the entertainment industry since high school. As she can speak five different languages, she should have no problem landing parts in the future. For now, fans can tune in to watch Mason perform in the highly entertaining and popular series Fear the Walking Dead.