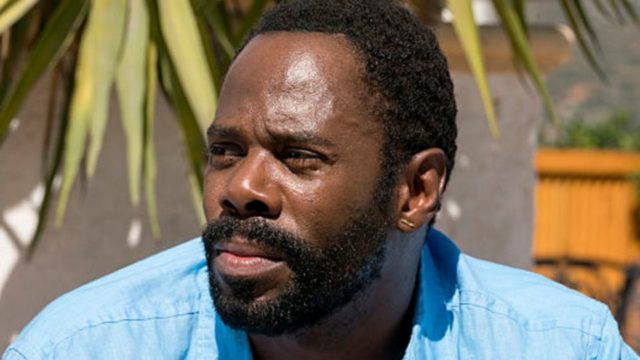 Colman Domingo is an American actor who has been involved in theater productions in a wide range of ways over the course of his career, with other examples ranging from directing to writing. Some people will recognize him as Victor Strand on Fear the Walking Dead, but it should be mentioned that he has been as active in theater productions as he has been in both movies and TV shows.
Here are five things that you may or may not have known about Colman Domingo:
Studied Journalism
Born in the city of Philadelphia out in the state of Pennsylvania, Domingo went on to become a student at Temple University. However, he did not major in either drama or something similar. Instead, he majored in journalism, though he did not put that education to much use before he headed out to the city of San Francisco to become a stage actor.
Has an Autobiographical Play
Besides being a stage actor, it is interesting to note that Domingo is a playwright as well. For example, he has written an autobiographical play by the name of A Boy and His Soul, which also happens to be a one-man play. When it premiered off-Broadway in 2010, it managed to secure prestigious awards such as a GLAAD Award and a Lucille Lortel Award for Outstanding Solo Show as well as nominations for others.
Has Taught Acting From Time to Time
From time to time, Domingo has put his expertise and experience to excellent use by teaching others the art of acting. However, he has not taught at a single location but rather a number of them. So far, Domingo has taught at the Eugene O'Neill National Theater Institute as well as at the University of Texas at Austin and the University of Wisconsin at Madison. Unsurprisingly, these are rather prestigious institutions, which speak volumes about the regard in which Domingo is held.
Quite a Dancer
Besides his skills as an actor, a director, and a playwright, Domingo happens to be an excellent dancer as well. For proof, look no further than the fact that he was nominated for the Fred Astaire Award for the Best Principal Dancer on Broadway in 2011, which is an award named for one of the greatest dancers as well as one of the greatest male leads of Classic Hollywood movies. Although Domingo didn't win the award, the fact that he was nominated at all speaks well of his dancing skills.
Minister of Universal Life Church
Domingo has been ordained as a minister of the Universal Life Church. Some people have criticized the religious denomination as nothing but a glorified ordination mill because of how it offers interested individuals the chance to become a minister free of charge. However, it should be noted that it was founded by a former Pentecostal minister who came to the conclusion that the right religion might not be the same from person to person, meaning that people should be free to choose the one that is best-suited to them.