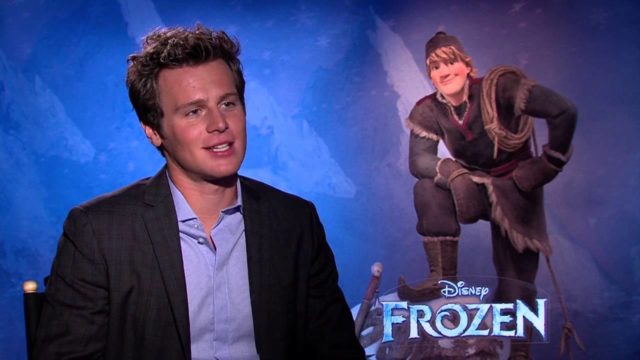 Jonathan Groff is an American actor who came to national attention because of his performance in the first production of Spring Awakening. Although he remains a stage actor of note, it should be mentioned that he has appeared in important roles in other mediums as well, with an excellent example being his role in voicing Kristoff on Frozen as well as Frozen-related works.
Here are five things that you may or may not have known about Jonathan Groff:
He Has Pennsylvanian Dutch Roots
Groff has roots in the Pennsylvanian Dutch through both his mother and his father. However, it is interesting to note that Pennsylvanian Dutch does not refer to the descendants of the Dutch people who immigrated to the state of Pennsylvania. Instead, it refers to the descendants of German speakers because "Dutch" is referring to Deitsch, which is the name of their particular dialect, and Deutsch, which is German for "German." Besides these roots, Groff also has English, Scottish, and Swish descent.
Came Out During National Equality March
In 2009, Groff came out during the National Equality March, which saw hundreds of thousands of people marching from the White House to the US Capitol in support of equal protection for LGBT people. Much of the momentum for the political rally came from the passage of Proposition 8, which had overturned the right for people of the same sex to get married in the state of California. However, the official intention of the National Equality March was to ask for President Barack Obama to abolish "Don't ask, don't tell," which prohibited discrimination against gays, lesbians, and bisexuals serving in the military but also prohibited them from serving in the military while being open about their sexuality.
Got Skin Cancer in His 20s
Groff has stated in an interview that he got melanoma on his chest when he was still in his 20s. Fortunately, the skin cancer was removed with a surgical procedure, meaning that it hadn't had the chance to metastasize, which is when cancerous cells spread to other parts of the human body through the circulatory system, the lymphatic system, or some other means.
Has a 5-Inch Scar on His Biceps
A lot of people should remember Groff for his performance as Jesse St. James on Glee. It is interesting to note that he still has a 5-inch scar on his biceps because of the TV show, which happened during the shoot for his big "Bohemian Rhapsody" performance on the finale of the first season. In brief, a mistake was made, which resulted in his dance partner inflicting a surprising amount of damage via her stilettos.
Loved the Role of King George on Hamilton
Recently, Groff has won much acclaim for his role as King George III on Hamilton, as shown by the three Broadway.com Audience Choice Awards that he collected for his performance in 2016. He has brought up his fondness for the role because of the chance to build a stronger connection with the audience, which he attributed to the fact that his character doesn't spend much time with the rest of the cast on the stage. However, Groff has also joked about being able to grow as fat as he wanted because the weight gain would be concealed by his costume.