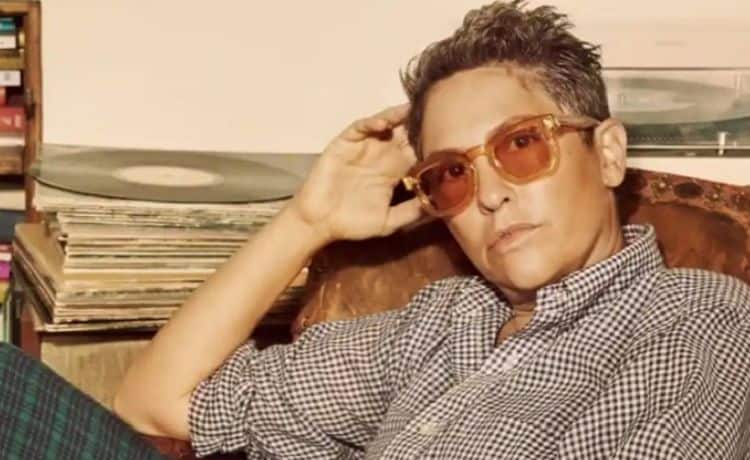 Jill Soloway was born in Chicago, Illinois, on September 26, 1965. Soloway is a comedian, writer, playwright, and director. She studied communication arts at the University of Wisconsin-Madison before launching her career. She is particularly well-known for creating 'Transparent' and for her work on 'Six Feet Under'. She is also known for the film 'Afternoon Delight'. Soloway has also directed the series 'I Love Dick' which premiered on May 12, 2017. Here are five more things that you probably didn't know about Jill Soloway.
1. Her Sister is Faith Soloway
Jill Soloway comes from a talented family as her sister who is a musician and performer from Boston. Faith is particularly associated with the folk-rock genre of music and she often performs at open mike nights as a solo musician. There are occasions when Jill and Faith Soloway have collaborated on projects together.
2. She is a Multiple Award-Winner
During her career, Soloway has won awards in recognition of her work and talents. In 2013, she won the Sundance Film Festival Directing Award for 'Afternoon Delight'. She was also nominated for three Emmy Awards for this film. 'Transparent', the series she created, won a Golden Globe for Best Series-Musical or Comedy in 2015. She has won two separate Primetime Emmy Awards for directing two episodes of 'Transparent'.
3. She Has Written and Directed Two Films
Jill Soloway has written and directed two films, both of which premiered at the Sundance Film Festival. The first was the 2012 film 'Una Hora Por Favora'. The second film she has written and directed is the award-winning 'Afternoon Delight' which premiered in 2013. 'Afternoon Delight' starred Kathryn Hahn, Josh Radnor, Juno Temple, and Jane Lynch. It is about a stay-at-home home mom who is frustrated with her routine and lack of sex life. She and her husband develop a strange friendship with a stripper who becomes their nanny and causes problems in their friendship group.
4. She Has Written Two Books
Although Soloway is best-known for her television writing work, she has also written two books. She wrote 'Jodie K', a novella which was published as part of the 'Three Kinds of Asking for It: Erotic Novellas' collection which was edited by Susie Bright. She also wrote her memoir 'Tiny Ladies in Shiny Pants: Based on a True Story', This was released in hardback first in 2005 before a paperback version of the book was published in 2006.
5. She Was in a Relationship with Eileen Myles
In 2015, Jill Soloway began a relationship with the poet Eileen Miles. She met Miles while working on 'Transparent'. Although the relationship has since ended, the pair held an event to 'process their relationship on stage' at the Hammer Museum in Los Angeles. Prior to this, Soloway was married to Bruce Gilbert. She already had a son, Isaac, from a previous relationship when she met Gilbert in 2008. The couple married in 2011 and had a son, Felix, together. She separated from Gilbert in the same year as she met Miles. She now lives with her sons in the Silver Lake neighbourhood of Los Angeles.