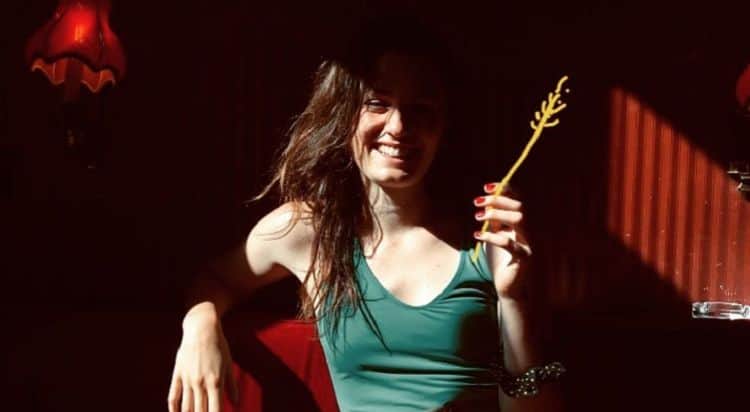 Ella Rumpf is only 25-years-old, but she already has almost a decade of experience in the acting world. Although most of her work has been in European productions, Ella Rumpf has recently been introduced to American viewers through her role on the new Netflix series, Freud. The show focuses on the life of the infamous Sigmund Freud. In the series, Ella portrays the fictional character, Fleur Salomé. Many believe the character is based on Freud's real life friend and collegue, Lou Andreas-Salomé. Thanks to the role, Rumpf is on the brink of having her career kick into overdrive. Of course, now viewers can't wait to learn more about the stunning Swiss actress. Here are 10 things you didn't know about Ella Rumpf.
1. She Studied Acting In London
Ella Rumpf is a natural, but she's also put a lot of time and effort into studying her craft. She studied at Atelierschule Zurich in 2013 before moving to London where she attended the Giles Foreman Center for Acting from 2013 to 2015. Her formal training has definitely paid off and is evident in her work.
2. She Would Love To Work With Xavier Dolan
Every actor has someone in the industry they'd love to get the chance to work with. For Ella Rumpf, that person is director, Xavier Dolan. Rumpf told Close-up Culture, "a director of my generation that inspired me a lot is Xavier Dolan. Working with him would be a dream come true." Dolan is best-known for directing films like It's Only the End of the World and appearing as an actor in It Chapter Two.
3. She Is Fluent In 3 Languages
Learning more than one language isn't an easy task, but somehow Ella Rumpf has managed to learn four and be fluent in three. She speaks English, German (and Swiss German), and French. Ella also knows how to speak a bit of Siberian which she learned for her role as Boba in Sympathy for the Devil.
4. She Loves Acting In English
Out of all the languages she can act in, Ella has a special love for acting in English speaking projects. In her interview with Close-up Culture, she shared, "I would love to work in English, I love acting in English. Let's see. If the time comes and a project inspires me in the UK or in Hollywood I will not refuse it."
5. She Was Born In Paris
Ella Rumpf has quit a bit of experience living and being in other countries. Although Ella is Swiss, she was actually born in Paris. As a result, she grew up speaking French and German which are both officially languages in Switzerland. She spent most of her life in Zurich before relocating to the UK to focus on her acting career.
6. Expression Is Her Favorite Thing About Acting
Different actors have different reasons for loving what they do. Ella Rumpf has a unique approach to her appreciation for her job and for the art of acting itself. In an interview with the YouTube channel, Hey U Guys, Ella shared that her favorite thing about acting is the expression that comes with it. She loves how almost every other art form can be incorporated into film.
7. She Loves To Take On Challenges
Ella Rumpf certainly is the type to back down from a challenge. In fact, when it comes to her career, she welcomes new opportunities to have her skills put to the test. In fact, one of her determining factors for whether or not she will take a role is if she finds the character challenging or not. So far, she has managed to rise to the occasion for each role she has taken on.
8. She Prefers Film Projects
Being able to successfully handle both film and TV productions is a skill that not every actor has. Fortunately, Ella Rumpf has found out early in her career that she's able to do both. However, she prefers movie roles. She explained her reasoning saying, "Shooting for TV is a marathon, the pressure of time is enormous. And often, there is no time for rehearsals. As an actor, you have to rely much more on your own preparation."
9. She Had To Shave Her Head For A Role
Sometimes actors have to go to extreme measures to get into character. Ella Rumpf experienced this first hand when she Ali in the 2014 film, War. She had to shave her heard for the role, but on the bright side the movie earned her a nomination at the Swiss Film Awards for best supporting actress.
10. She Didn't Get Into Acting To Become A Star
The possibility of money and fame are two very attractive components to a career in acting. However, those things have nothing to do with why Ella Rumpf decided to go into acting. When asked what thought it took to become a star, Ella simply responded that she hasn't thought much about that because stardom isn't what motivates her.
Tell us what's wrong with this post? How could we improve it? :)
Let us improve this post!